Bandon Vacation



Bandon, Oregon is a pleasant place to go on vacation, especially with 100 plus degree
days in Nevada. From the house to Bandon, it is 520 miles or about a ten hour drive.

Upon getting settled into the room we were greeted by something we'd never seen before -

A Shy Seagull.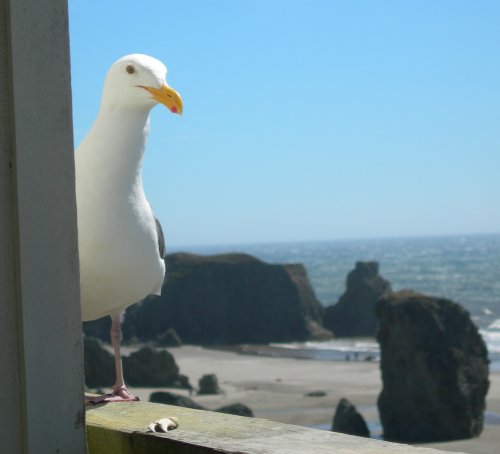 Later on in the afternoon we were visited by a gull that was not so much interested in eating as he was posing.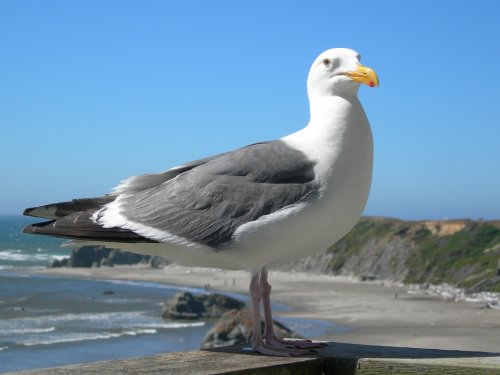 If you wait a bit in the evening, you can get some good sunset pictures as the gulls
fly by to roost for the evening on the ocean rocks.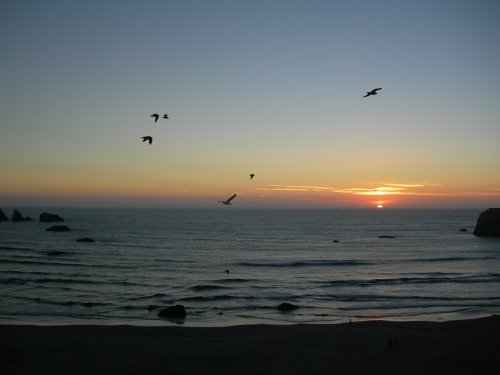 It is almost impossible to get a good picture of a lighthouse during tourist season.
I was rather amazed that no one was at the Coquille River Lighthouse.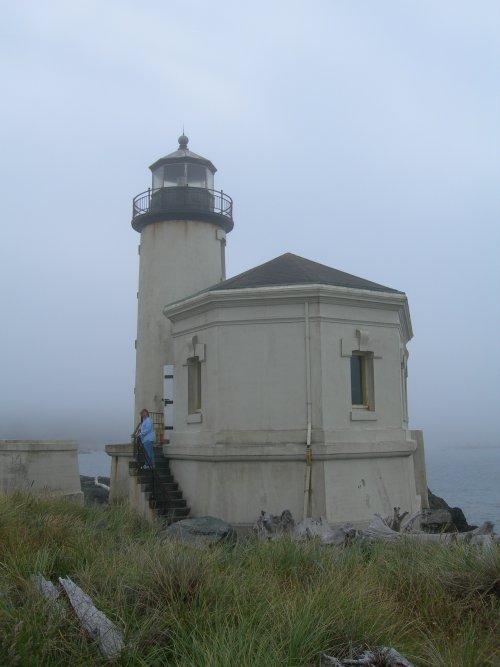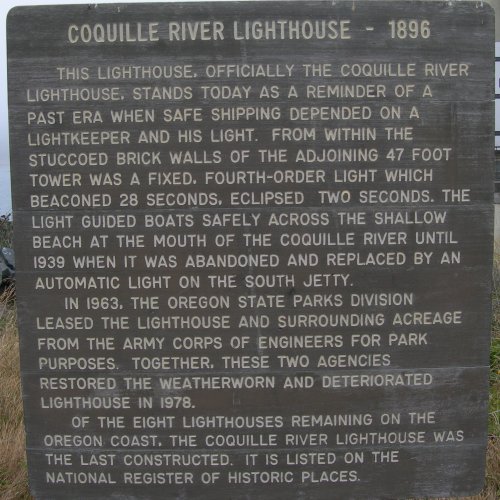 This was the only cloudy day we ran into in Bandon. No rain either.

South of Bandon is the Floras Lake State Park. I'd never been there so we decided to check it out.
Walking is pretty rough for half the hike. Sand consists of large pebbles and it is difficult to
get any good traction.

Halfway around the lake and by the sandstone cliffs is an interesting structure called the Surf Shack.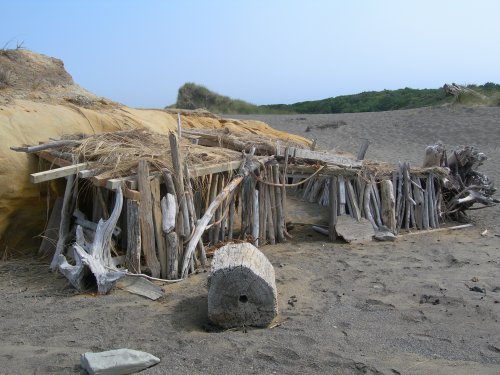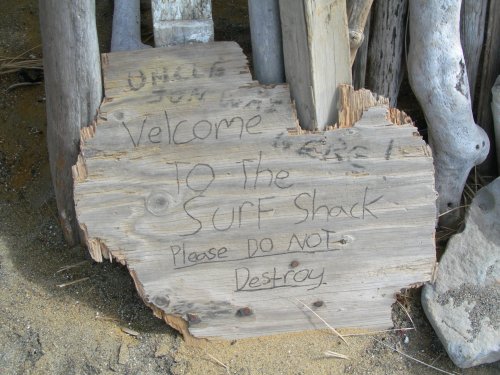 That must have taken some work.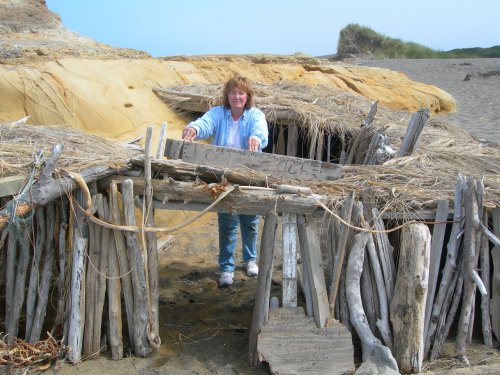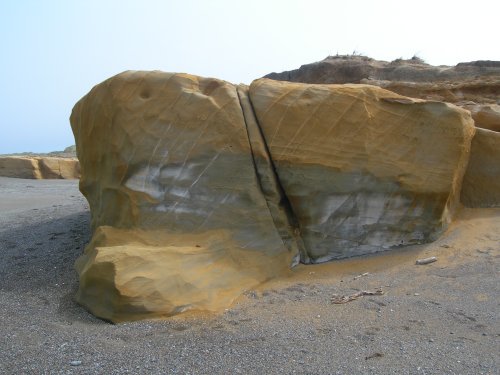 The sign says 'Beware of Sasquatch" Sandstone 'Cliffs'


A trail on the way back goes through about 1/4 mile of dense vegetation and good footing! Some interesting flowers too.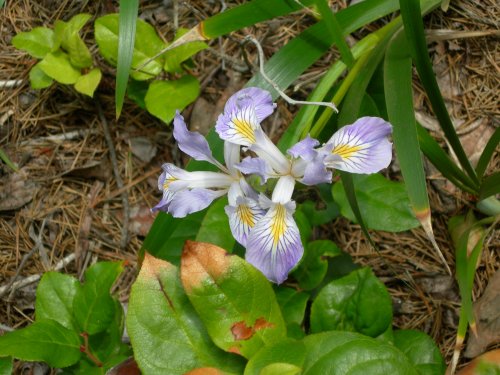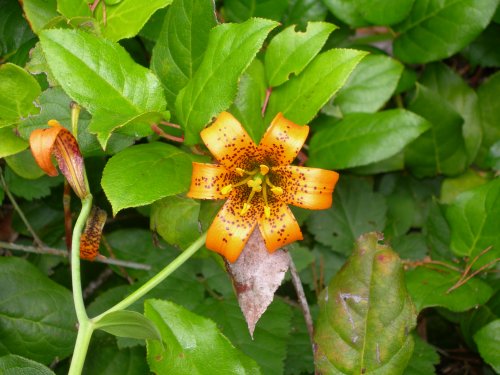 - A wild Iris? - Unknown


The area is also the home to a species of shore bird whose name I have forgotten and there are
supposedly less than 100 left.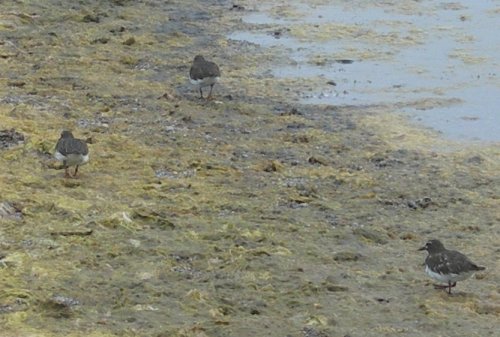 These are not them.


Shore Acres State Park is also a nice place to visit and only costs $3.00 per vehicle. It is one of the nicer gardens.
These are a couple photos of rock formations overlooking the ocean. To see the park itself, you'll just have to visit.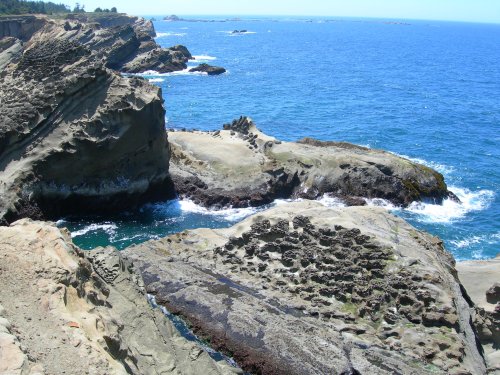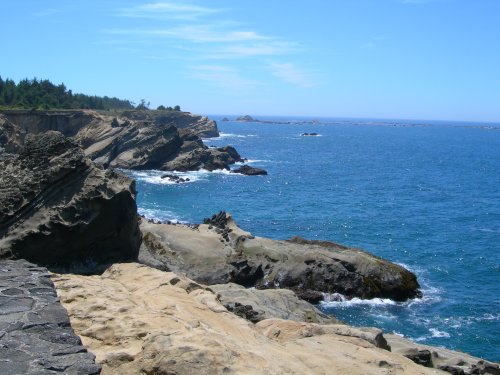 Looking South