Chocolate Breakaway Candy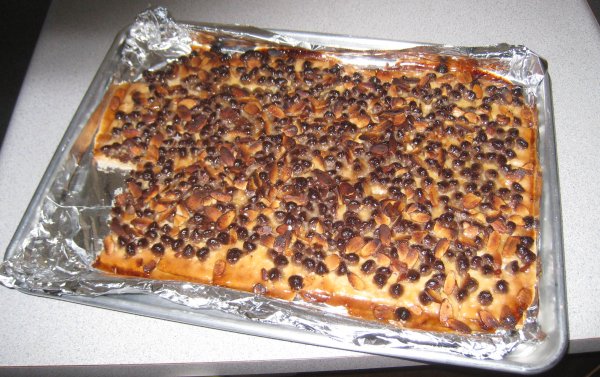 I don't make a lot of candy treats, in fact this is probably the first one I've made in years. It was supposed to be quite simple.

This is how not to do it.

I followed the instructions step by step and was informed after the fact that there were a couple critical steps missing
from the from the recipe - the perils of the Internet.

This looks like a really bad pizza and not Chocolate Breakaway Candy.


---
The Real Recipe





Preheat Oven to 375 degrees.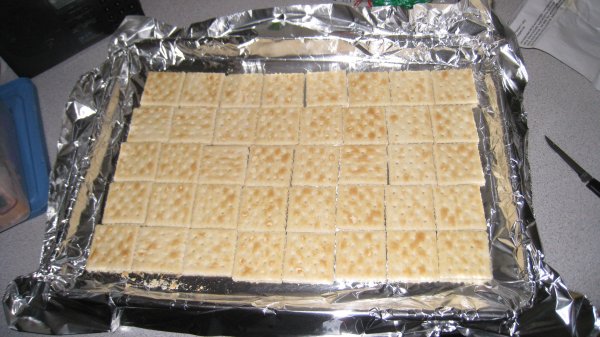 Line a cookie sheet with foil and then lay out one roll of saltine crackers, salt side up.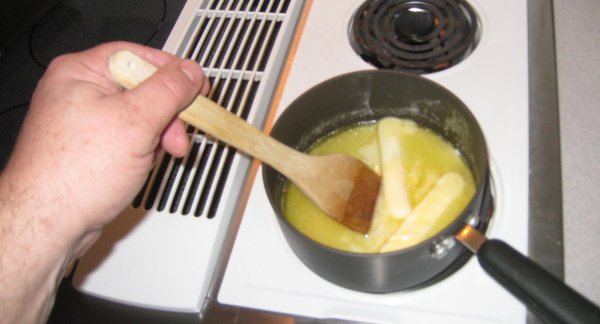 Meanwhile, bring one cup (two sticks) of butter and one cup of white sugar to a boil and then simmer, stirring constantly
for three minutes.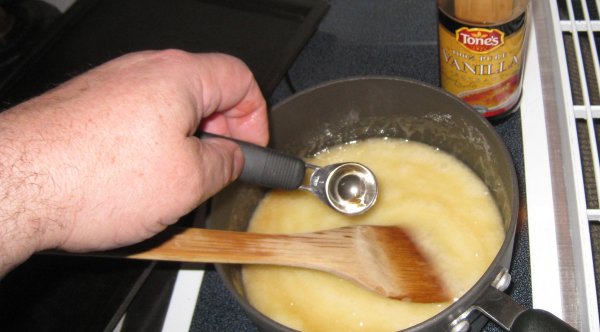 Set the mixture aside and add one teaspoon of vanilla. Stir it in.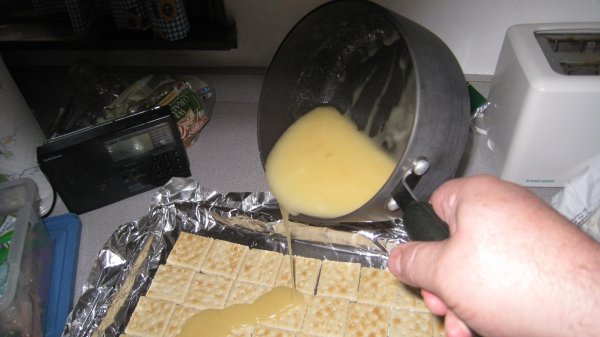 Spread the mixture over the saltine crackers.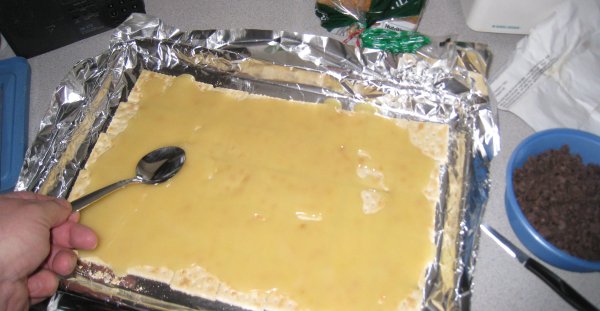 Smooth the mixture using the back side of spoon, covering all the crackers.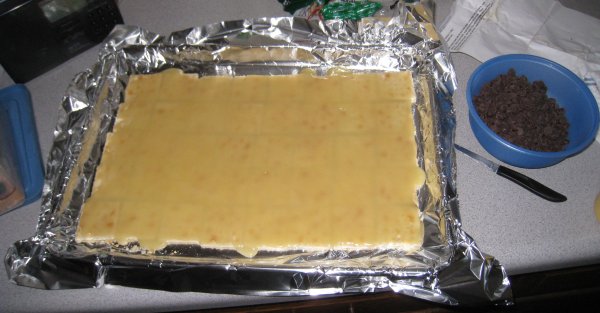 It is now ready for the oven.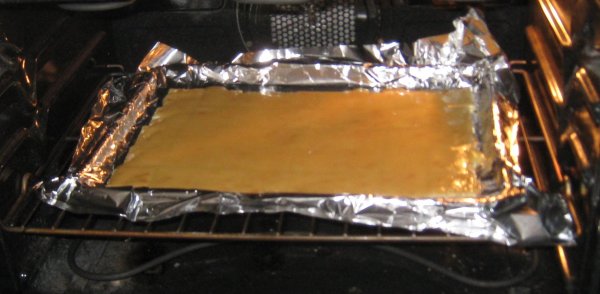 Bake at 375 Degrees for eight minutes.



Note: Eight minutes in Nevada at 5000 feet is about right if you want to produce a burnt, caramelized flavor similar to what
you would

find in Almond Roca.





The same eight minutes in Kansas for example where the altitiude is a lot lower won't give you the caramelized flavor.



Bake long enough to see a change from the rich, bubbly butter color to a light, golden brown look.
This will produce the almond roca

flavor.



Meanwhile, pour at least 12 ounces of medium sweet chocolate drops into a bowl.
Pour at least 1/2 cup of chopped nuts into another bowl.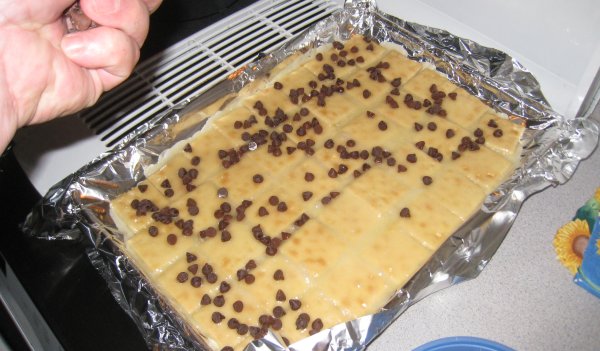 Remove the tray from the oven and cover the boiling butter and sugar mixture with chocolate drops.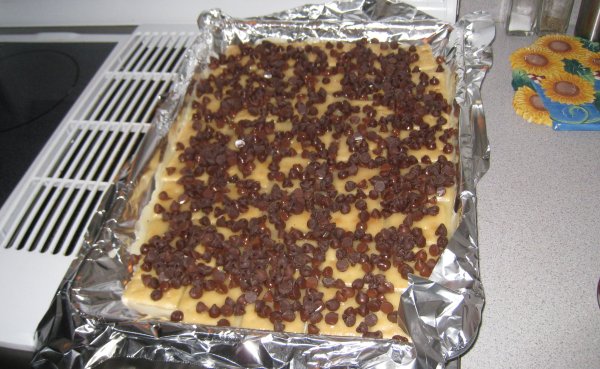 Let the chocolate sit for a minute or two so that it softens.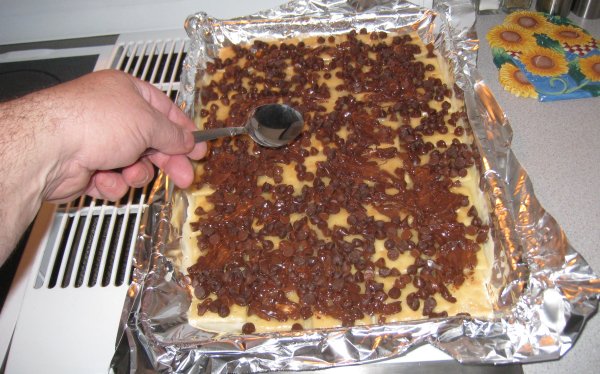 Smooth out the chocolate using the back side of a spoon.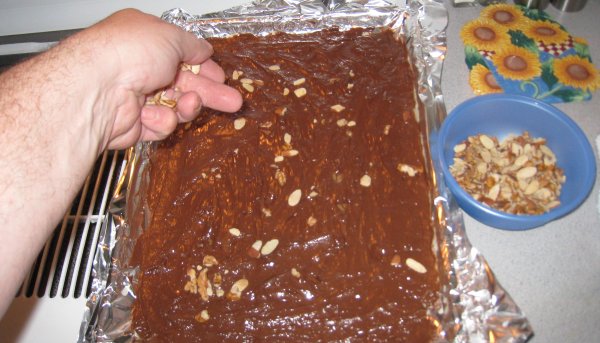 Add nuts.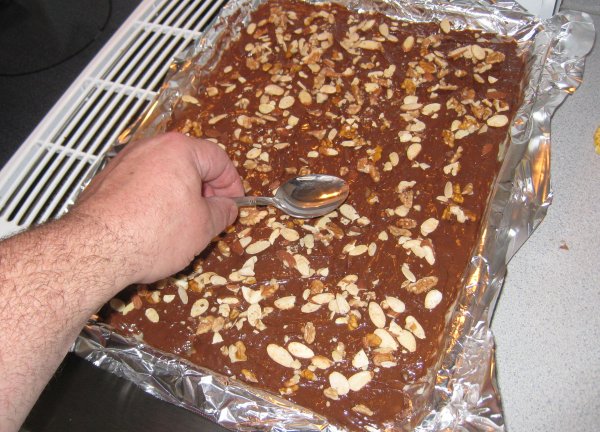 Lightly press nuts into the chocolate.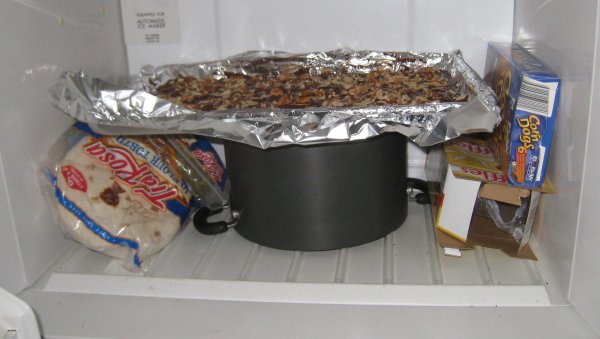 Let the mixture cool and then place in the freezer for two hours.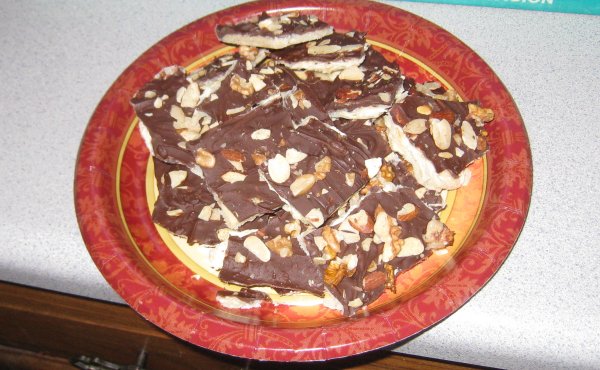 Remove from freezer and break into pieces.

Enjoy!

Footnote:

Here is Ashand with a slightly modified recipe - with Craisins!