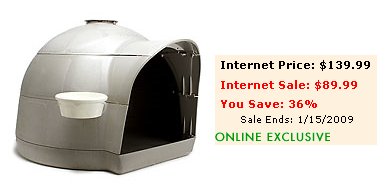 Try finding a cheap doghouse for a cairn terrier sometime.

The closest I could come up with was an igloo cat house which cost just about as much as an igloo dog house.

I think we can do a little better than that.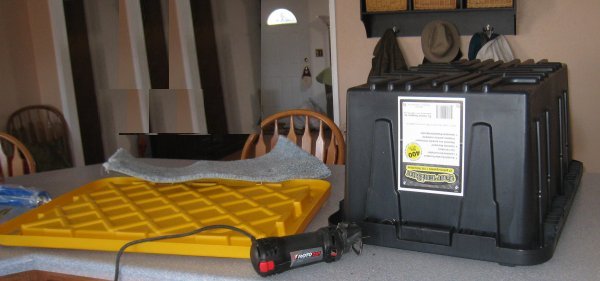 Step 1

Find a cheap, sturdy storage container that has some holes around the rim which will serve as drain holes for water.


Measure out and cut a piece of carpet for dog to lay on.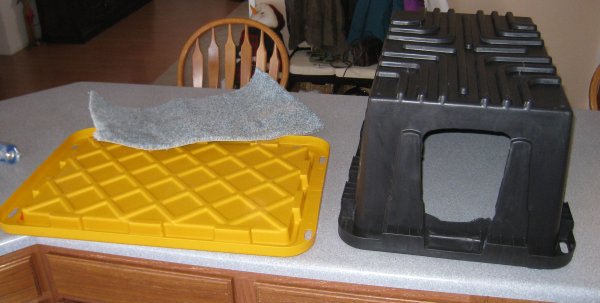 Step 2



Cut a hole in one end. Rotozips work really well for this. Do it outside though.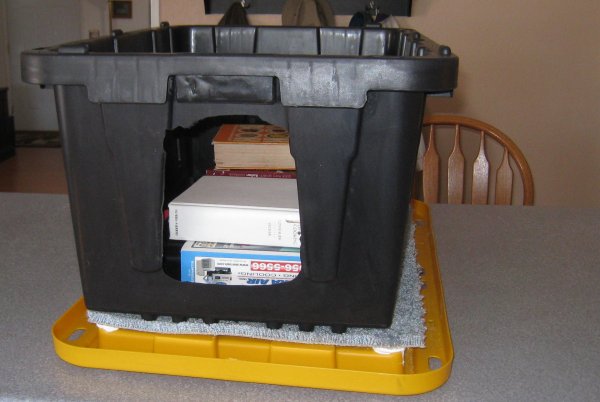 Step 3



Glue the carpet to the bottom of the lid. and weight down using container top stacked with books for weight.