Vacation - June, 2008. A Visit to the Interior of Nevada - about 1200 Miles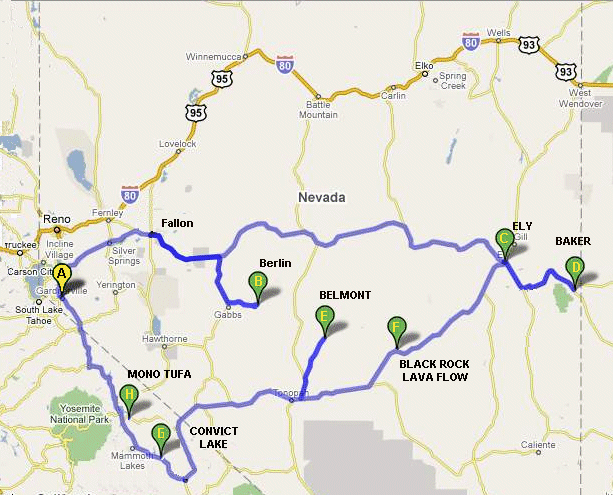 This year we opted for a staycation, limiting the trip to Nevada with a minor detour to Bishop of course,
cutting the mileage by 50% from the whirlwind tour last year.

Click on a exclamation point and it should open up the associated web page.