Wild Flowers South of Bishop, CA - 2005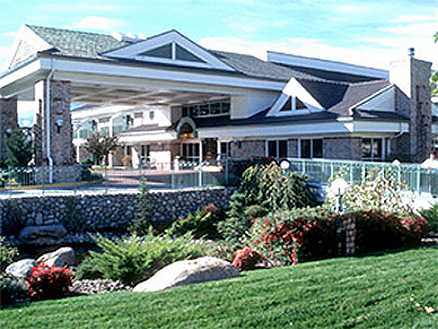 Lookin for a place to stay in Bishop? The Best Western Creekside Inn is a pretty nice place.
There's Creekside and Mountain Side. Creekside has prety nice views. Mountain Side..........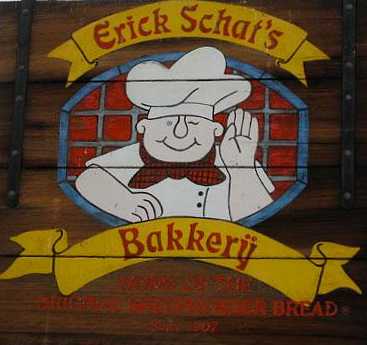 Another nice thing about the Creekside Inn is that it is quite close to Eric Schat's Bakery.
It is a must-stop place to stop. There is now a Schat's in Mammoth Lakes. I haven't been
there yet - the one in Bishop does me fine.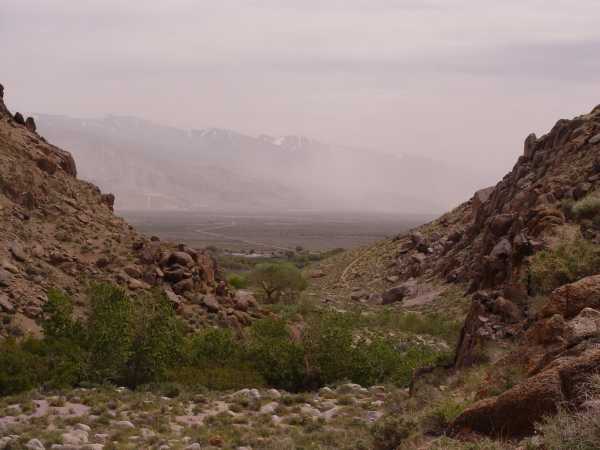 April of 2005 was a banner year for wild flowers in and south of Bishop, Ca. , as well as in the Sierras.

Alabama Hills, west of Bishop is a good place to go for wild flowers. This is looking down into the valley
from the hills.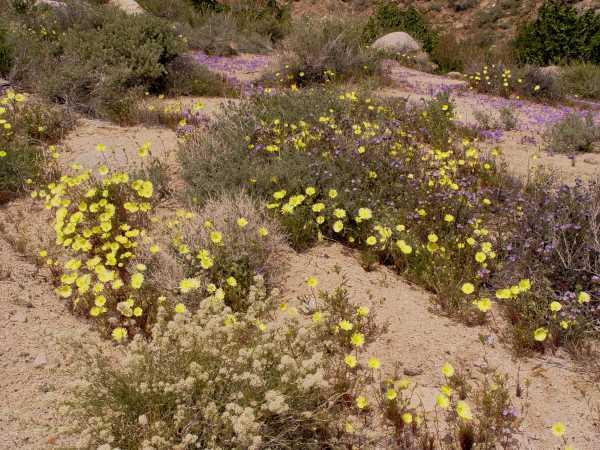 There were where the floor was a virtual carpet of color.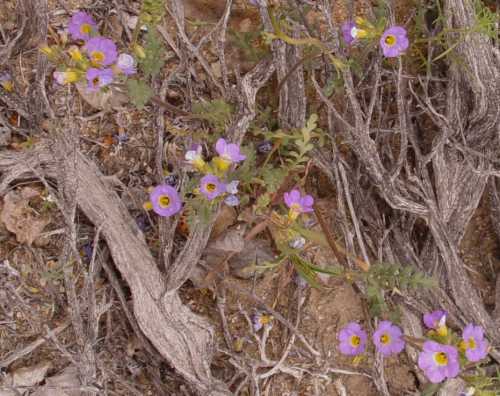 I liked the little purple guys.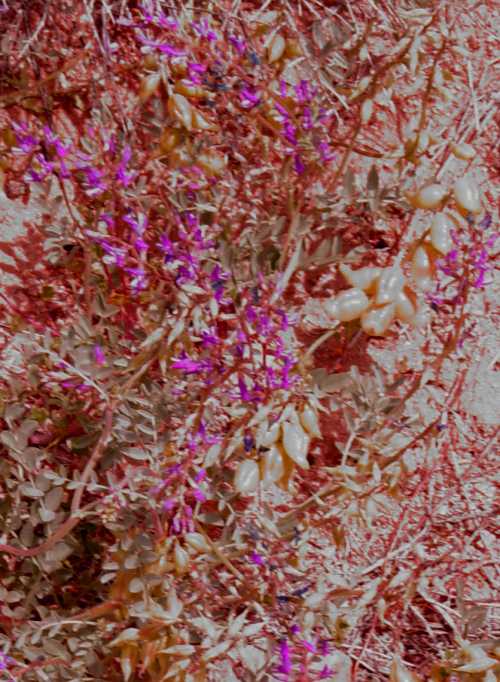 This was an odd plant with strange seed pods.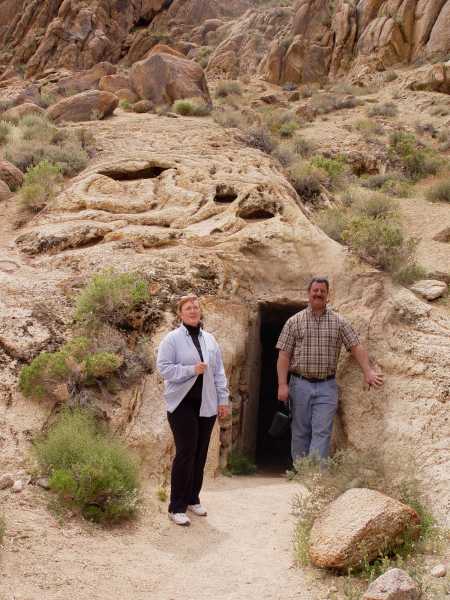 Lots of old westerns were filmed in the Alabama Hills. This was someone's hideout.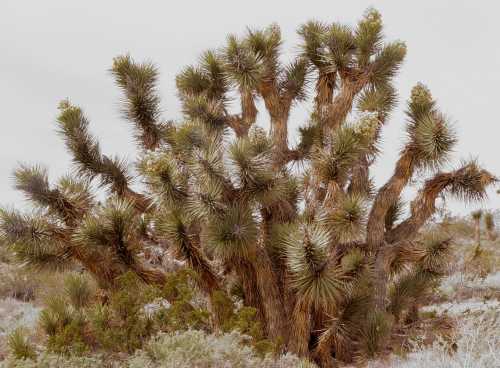 About sixty miles south of Bishop, you start running into Joshua trees.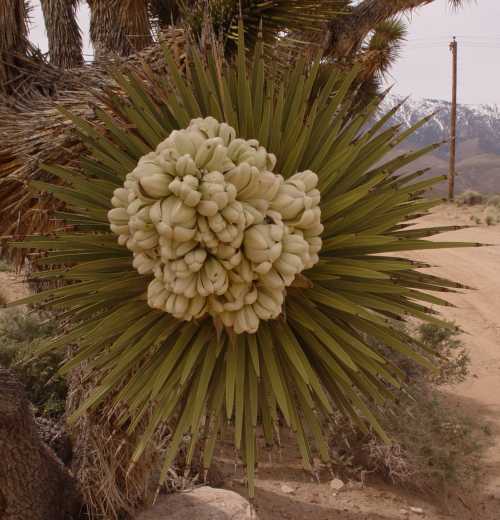 In all my time in this part of the country I never saw a Joshua tree in bloom.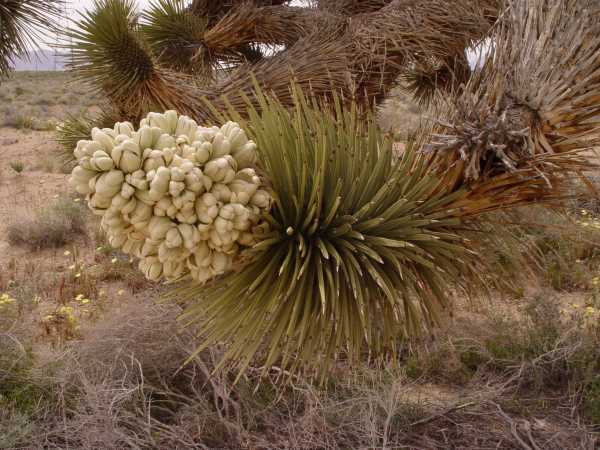 I did this time - they were all over the place.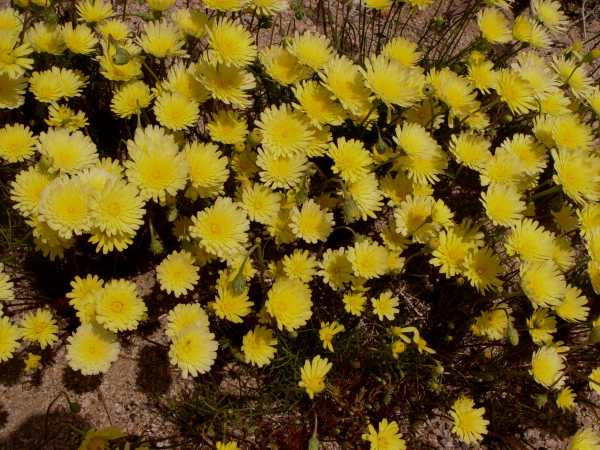 Looking around a bit more, lots of these yelloy guys were out in profusion.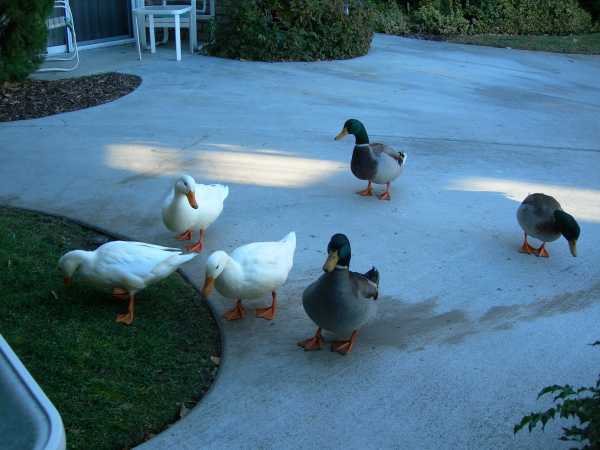 What do you do after a day's worth of sight seeing? How about Wine, Cheese and Ducks.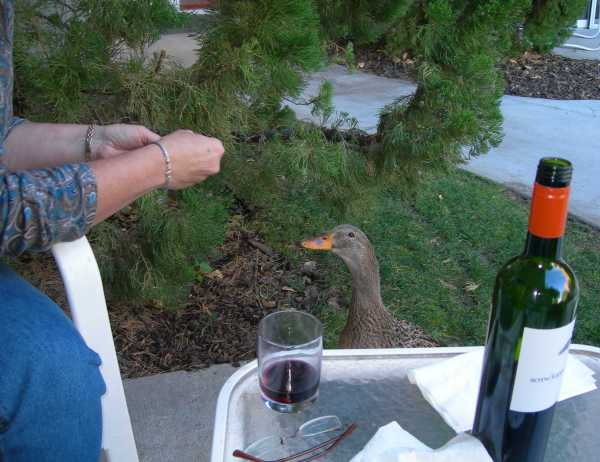 There are dire warnings about feeding the ducks - most of them from the grounds keepers.
It's fun anyway.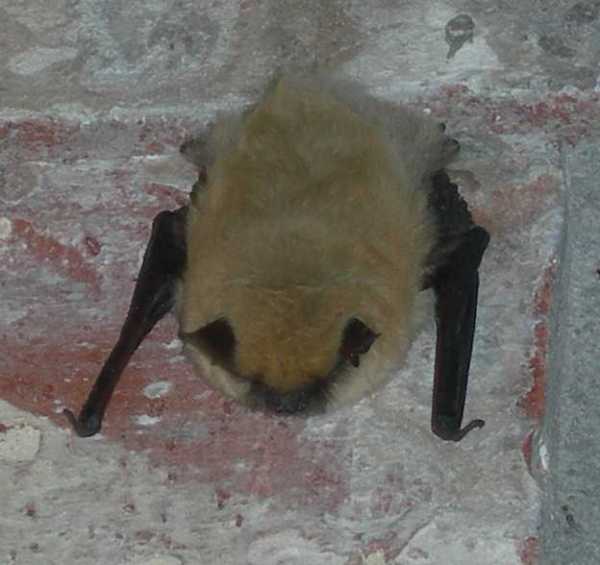 If ducks get boring, a little more exploration can yield more interesting critters.