Napa

It is nice to get out of town once in a while and a great place to go is Napa in the off season.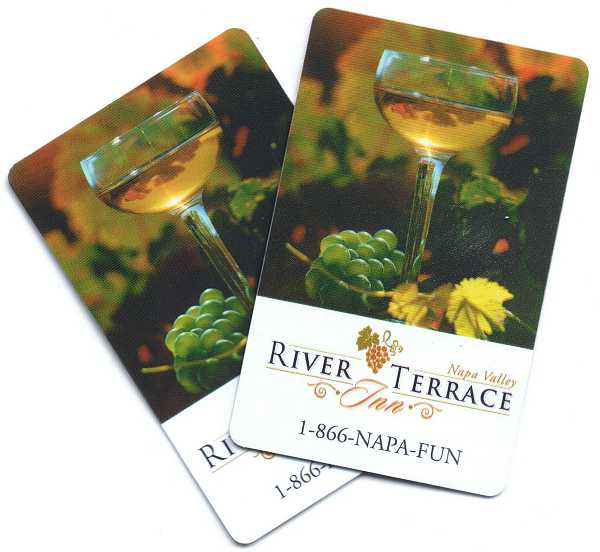 Might I suggest a pretty nice place to stay. The place has three levels. I would recommend the top floor.
We had some ingrates staying above us who must have been practicing amateur wrestling in the
evenings. I complained two nights in a row. The third night we were guaranteed peace and quiet.
They also sent up a bottle of wine with two nice glasses as an apology.

When was the last time that happened to you?

In the off season you can stay two nights and get the third night free. Ask for the River View .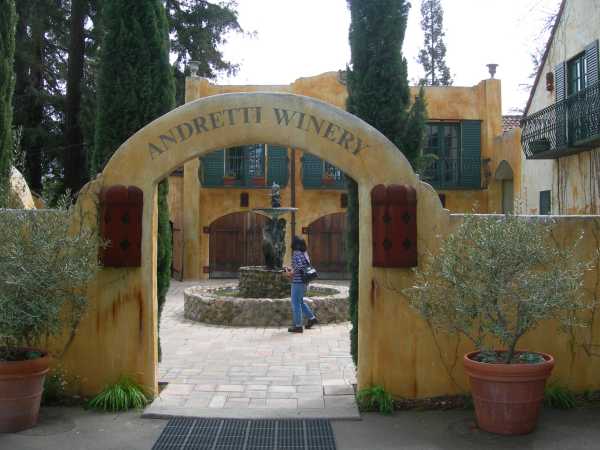 We were interested in wineries that had nice gardens. This took us to a few places we hadn't seen before.
The first stop was the Andretti Winery.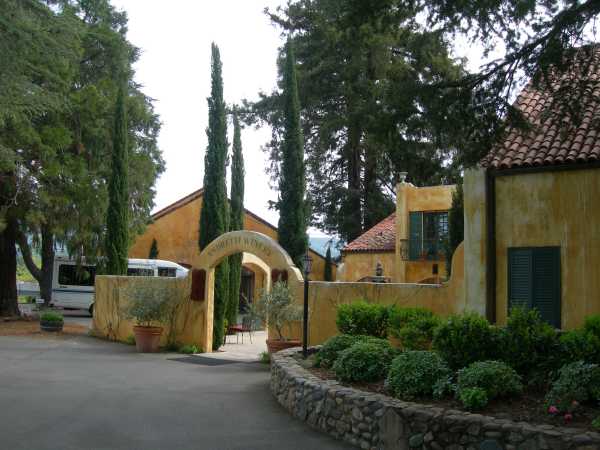 This was a smaller winery. It was a bit too early in the morning to taste wine, so we enjoyed the scenery.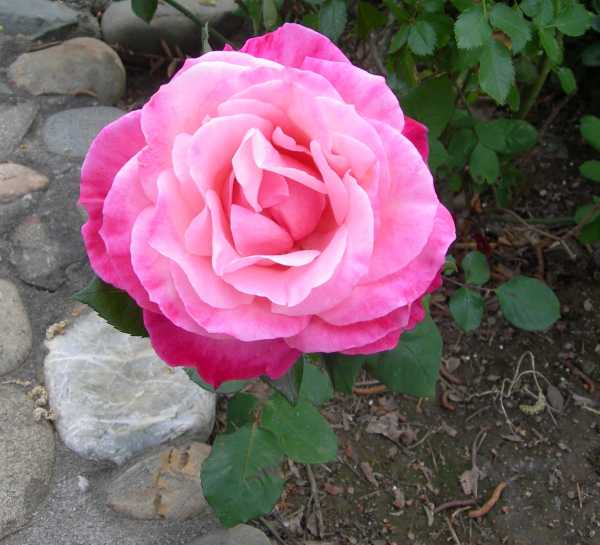 Not many roses were out but this guy was awesome.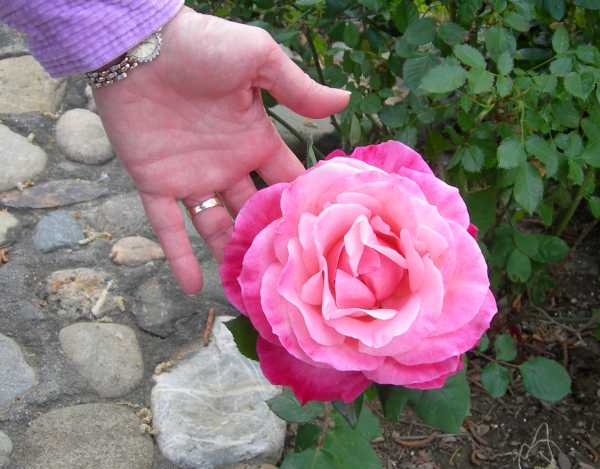 This gives an idea of the size. It was 5-6" in diameter.




The winery also sported on of the largest Monkey Puzzle trees we'd ever seen.
I wonder if you can grow those in Nevada.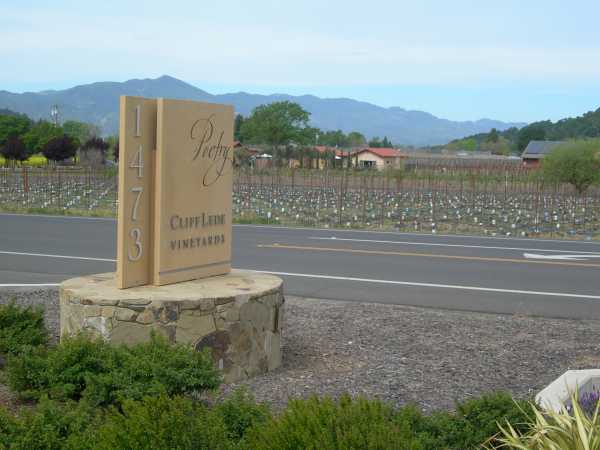 The next place was a winery called Cliff Lede. It was an artsy kind of place. Still kind of early to try the wine.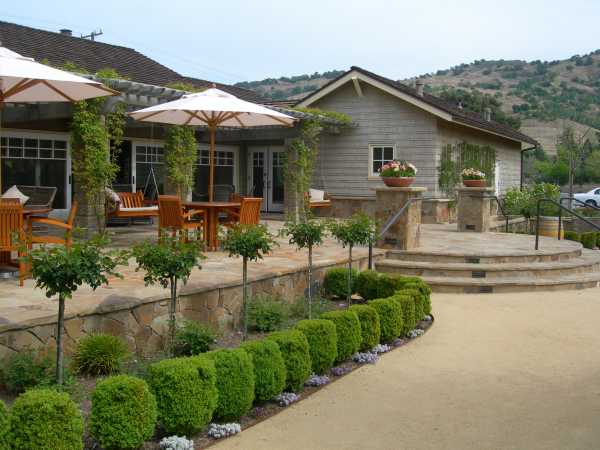 Cliff Lede was a smaller winery but had outstanding gardens.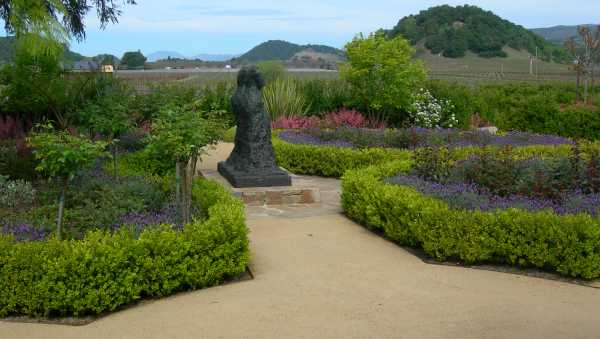 Outside of the winery looking north was a superbly landscaped garden.
Wonder how much of this could be grown in Nevada.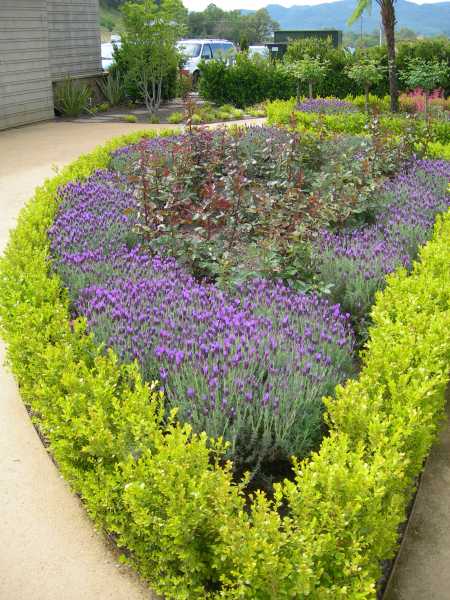 A close-up of one side of the garden.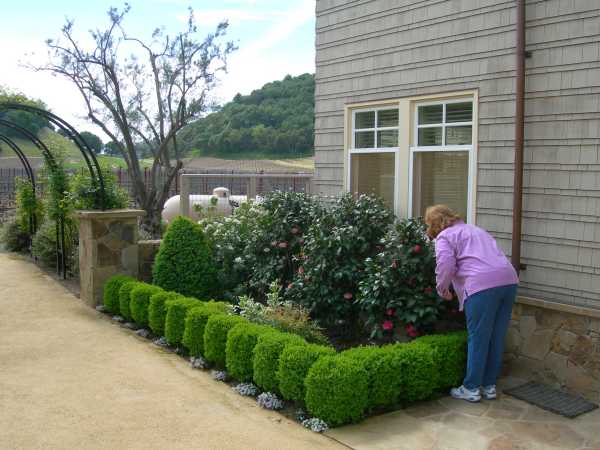 There must be some roses somewhere........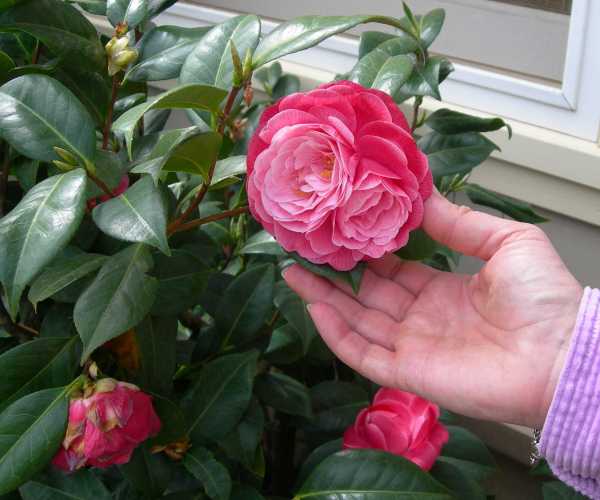 Well look at that - a double.........rose?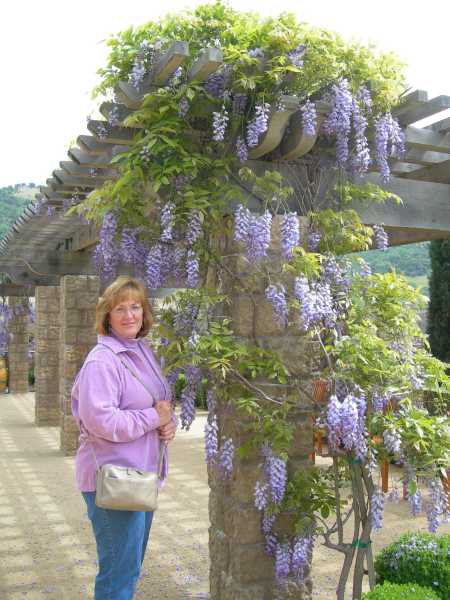 Their Wisteria came out a little bit sooner than ours.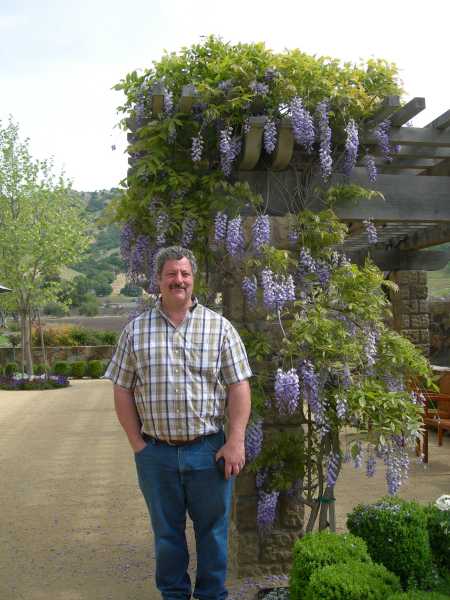 California does have its advantages, like the halo that reflects off my graying hair.
Funny how I keep getting reminded of that.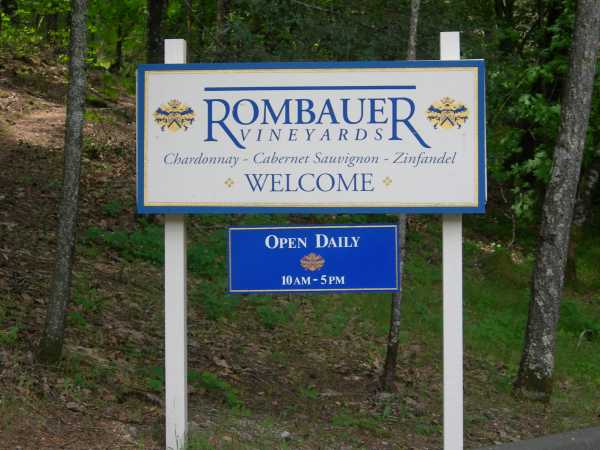 Next stop was Rombauer Vineyards. While they were not on the list of great gardens, they do have great wine.
Our favorite is the 2003 Merlot. Their Chardonnay and Zinfandels are very good too.
I don't really have the palate for Cabs, but I hear they are quite good as well.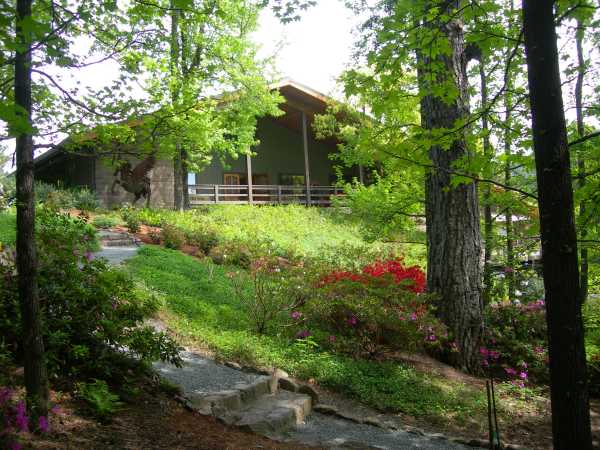 Rombauer Vineyards sits atop a hill and sits at a relatively high elevation compared to other vineyards.
There is a very nice path that leads down to a picnic area.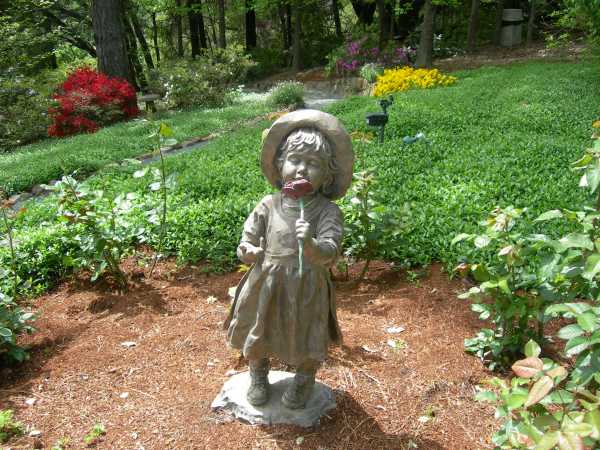 Some nice statuary too.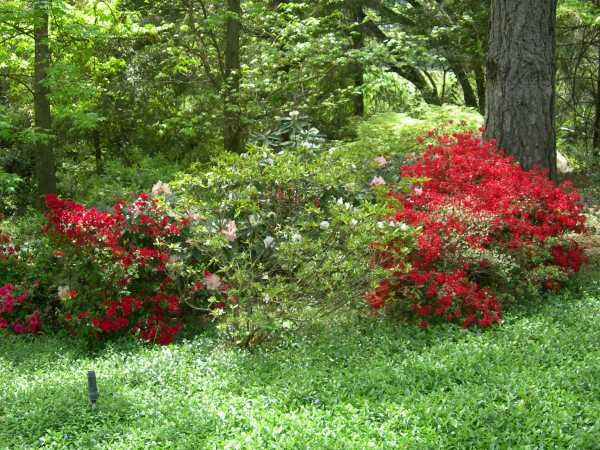 Nice floral presentations in the vineyard.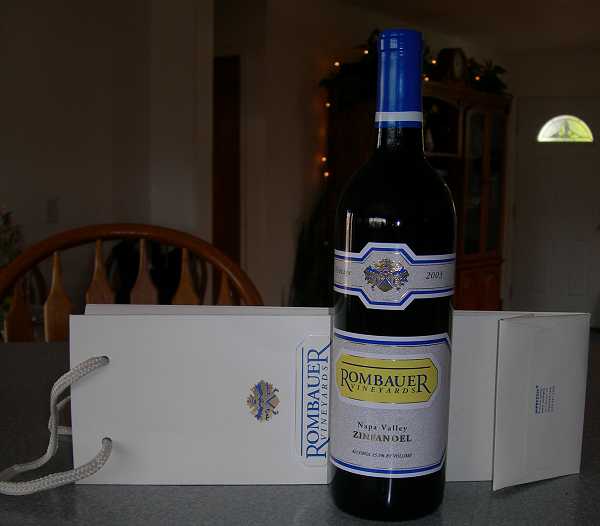 We decided to pick up a bottle of the Zin, mainly because of the free glasses from the tasting.
Ben's Discount Liquors is a much better place to buy the wine. Premium prices are charged at the vineyards.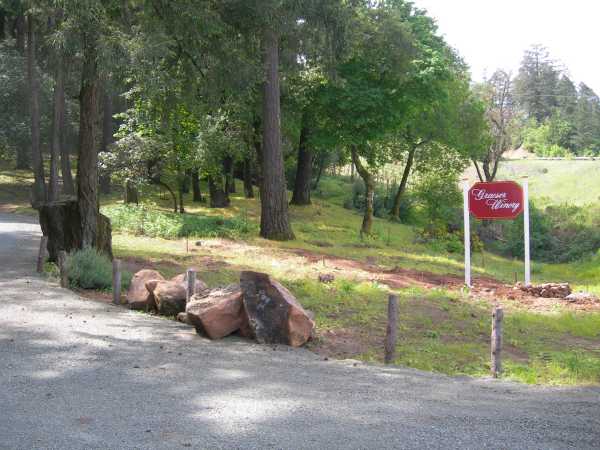 Further north was another winery whose road when straight up hill.
This one was called the Graeser Wineries.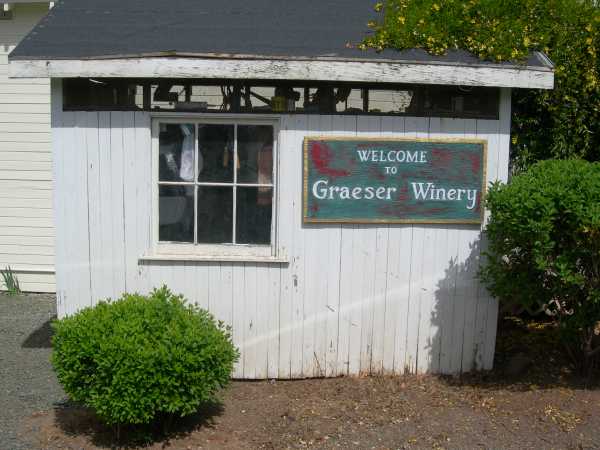 It looked like a charming place.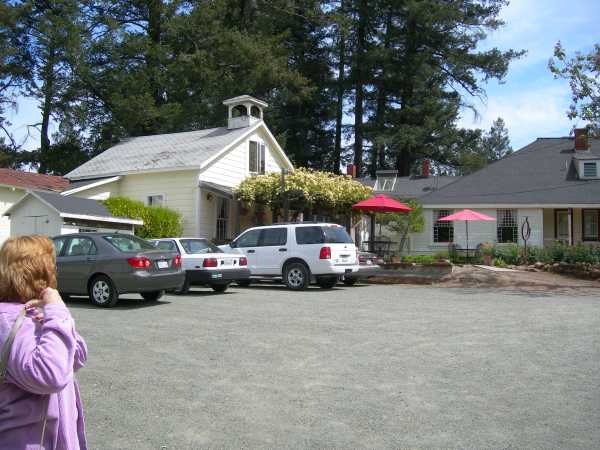 Oh, I guess the winery is over there.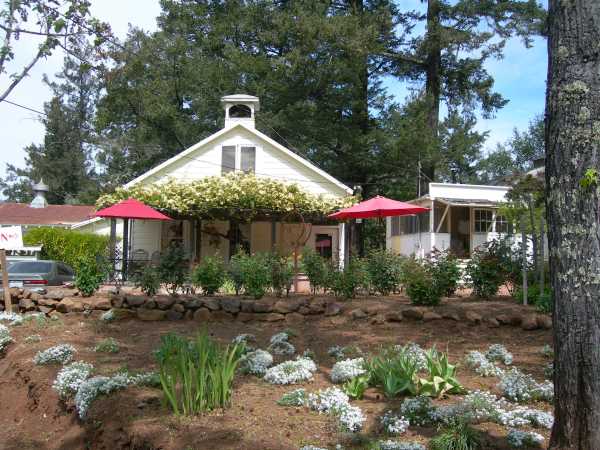 Graser Wineries is owned by a gentleman who as he puts it, is celebrating the 22nd anniversary of his
50th birthday. A very nice, out of the way place.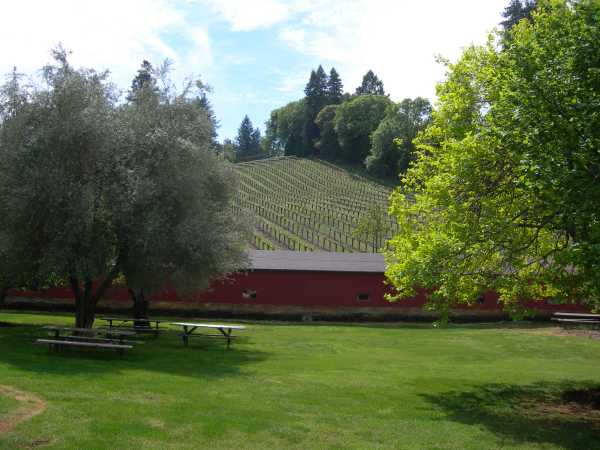 His grapes are grown on the surrounding hills. The red building in the foreground is an old chicken coop.
The place used to be a chicken ranch.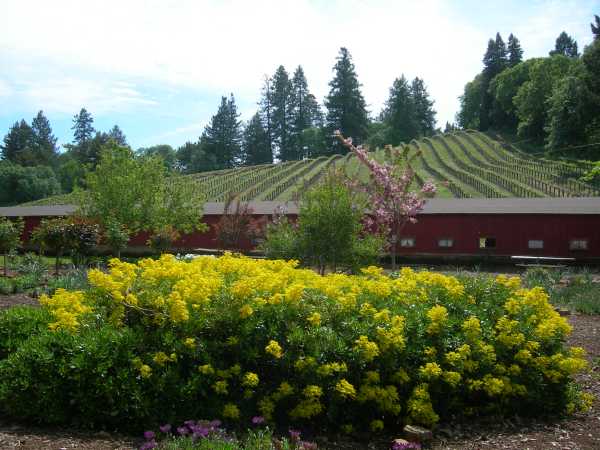 Some of the gardens in the foreground.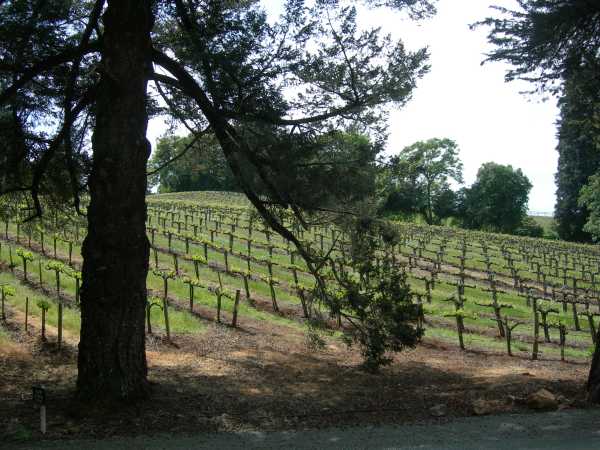 Another shot of the vineyard.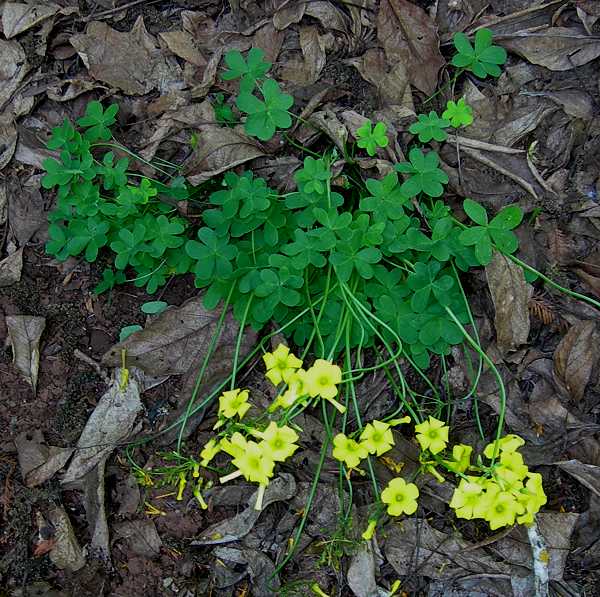 There were a lot of the shade loving plants. Oxalis?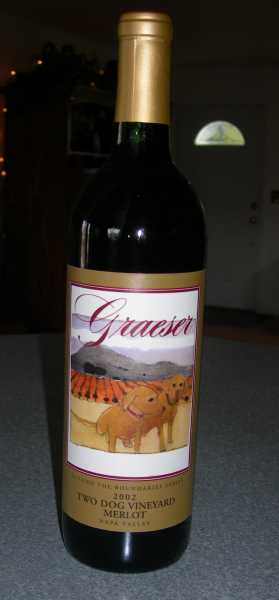 The wine was ok, but the proprietor was very nice. He even signed a bottle for us. He had a very large
lab - greyhound mix, which is in the Wine Dogs book. A neat place.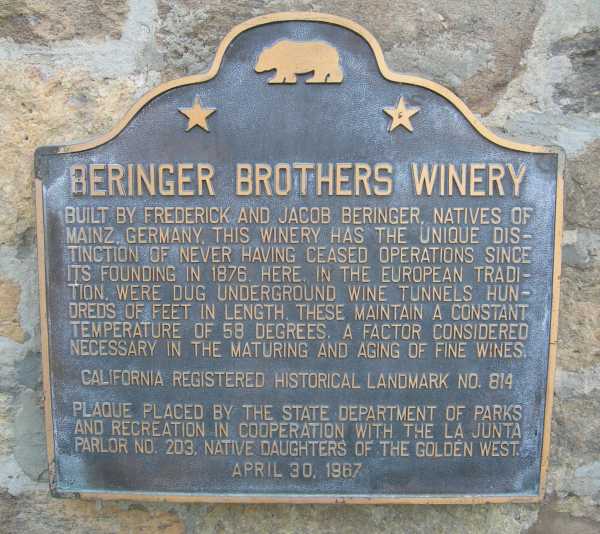 Last stop was Beringer Wineries.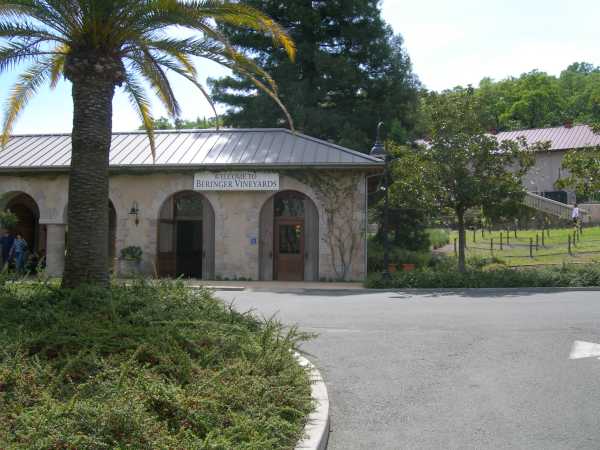 This was one large winery. You want it, they've got it. Cheap table wines to Investor Grade wines.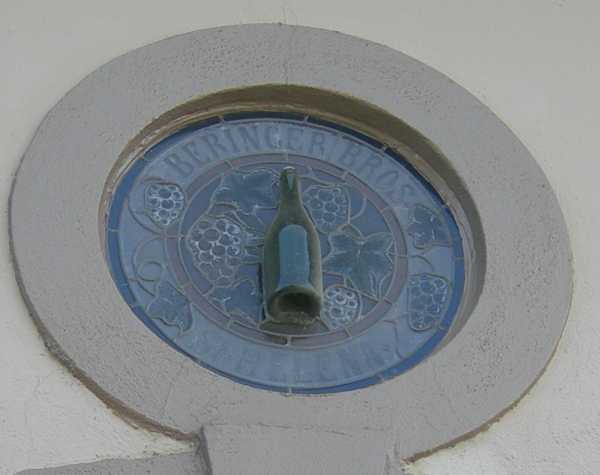 Ever seen a stained glass window with a wine bottle embedded?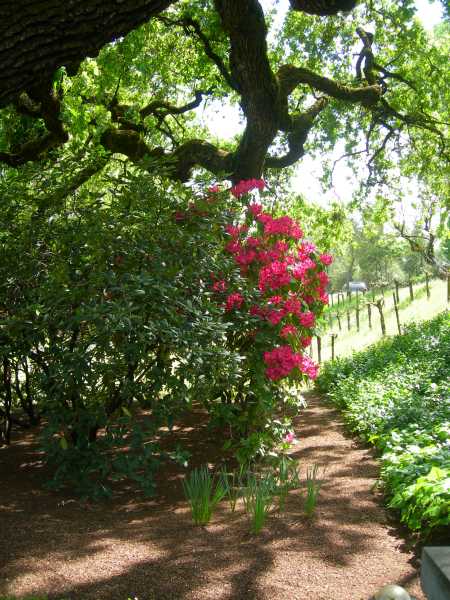 Outstanding gardens here.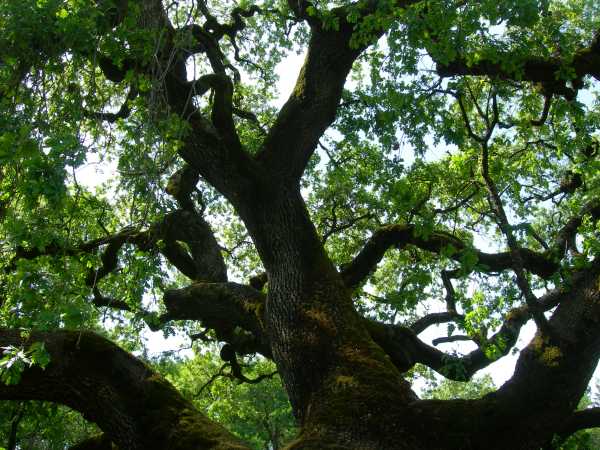 The winery sports a very large and very old Oak tree.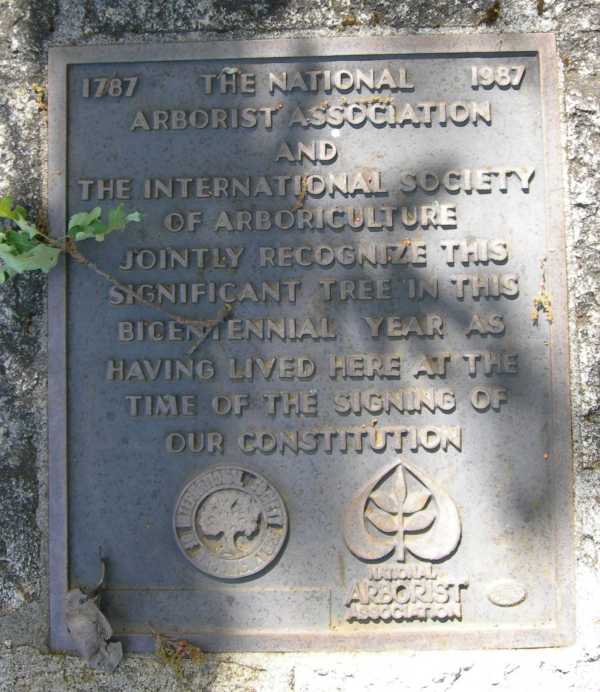 Quite old.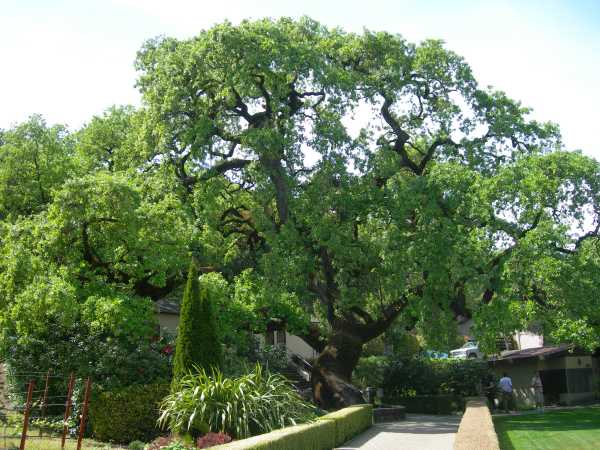 Looking west, toward the winery.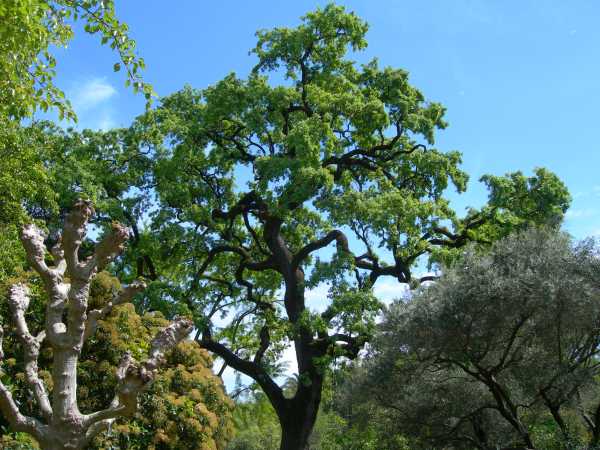 Another nice Oak tree.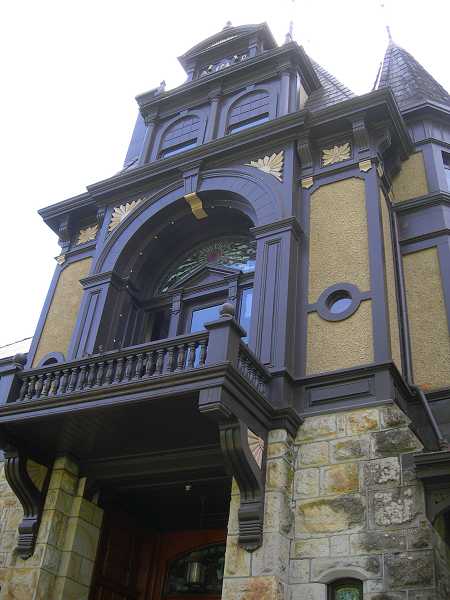 The Beringer brothers home was quite impressive.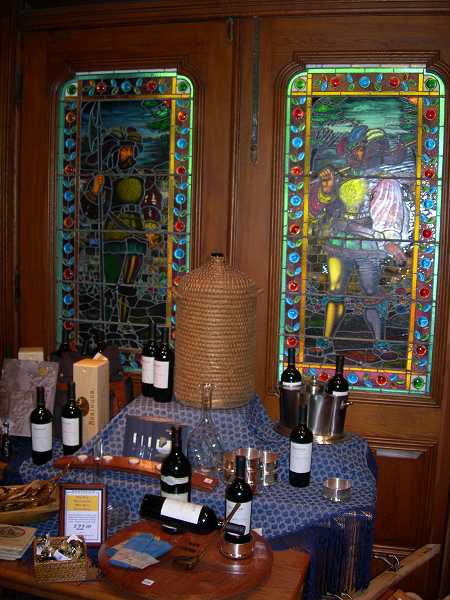 Stained Glass throughout the home.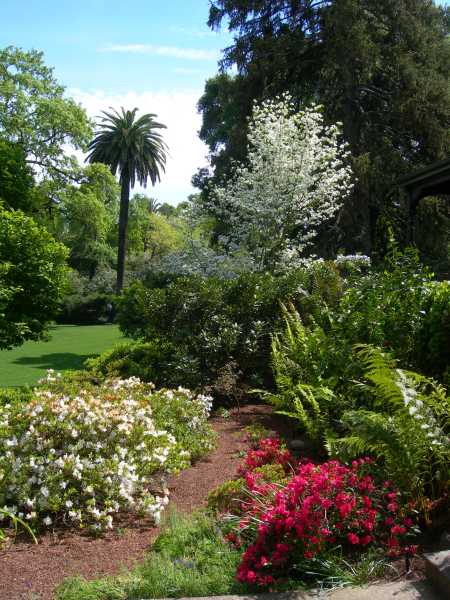 Outside on the porch looking south.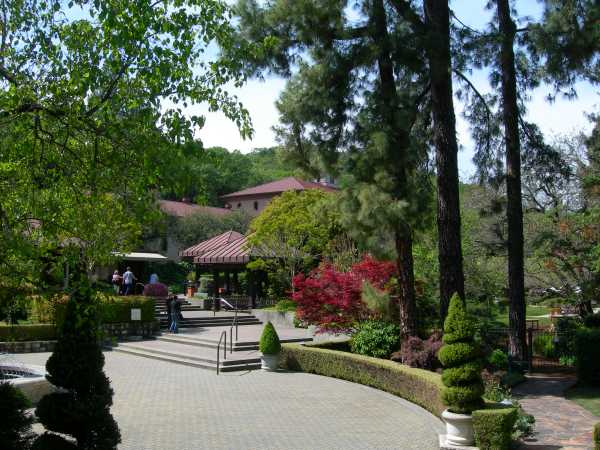 Looking west. Well worth the stop. They also have three or four different tours available.
I think they are at no charge.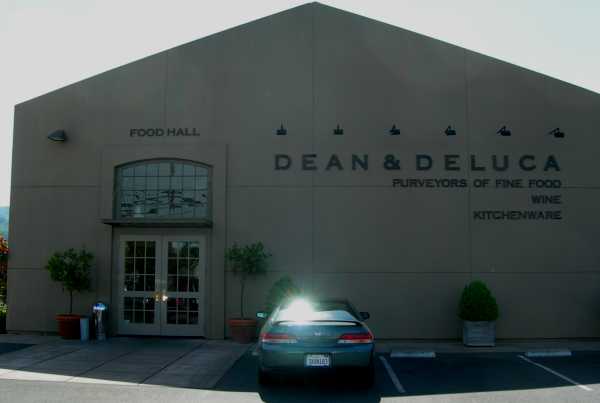 If you have never stopped at a Dean & Deluca store, stop sometime. Cheeses, meats, spices and all kinds
of other goodies from around the world. Quality kitchenware as well.