If you were raised in the Northwest, odds are you have never seen an Osage Orange tree. Other names are Mock Orange, Hedge Apple, BoisD'Arc, Horse Apple.

One day while going to work in northern Texas I saw green, grapefruit sized fruit hanging off several trees lining the roadway.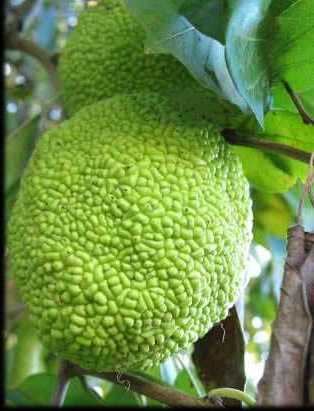 Never having seen a grapfruit tree, I assumed these were grapefruit trees. The puzzling thing was that the fruit never changed color.