One of my brothers has met one of those milestone birthday dates and that is as good an excuse as any to turn a salad bowl.
Salad Bowls much to my surprise are some of the most popular items I have produced. Me, I dig out the biggest plastic bowl I can find to toss a salad. Women it seems if given an alternative, don't particularly like plastic.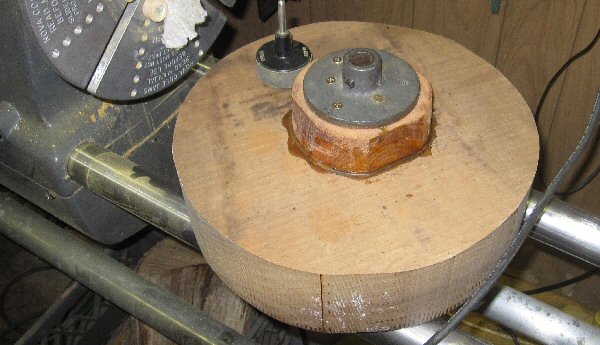 Several years ago I picked up several Myrtlewood rounds around Bandon, Oregon. This one is about three years old and is ready to turn.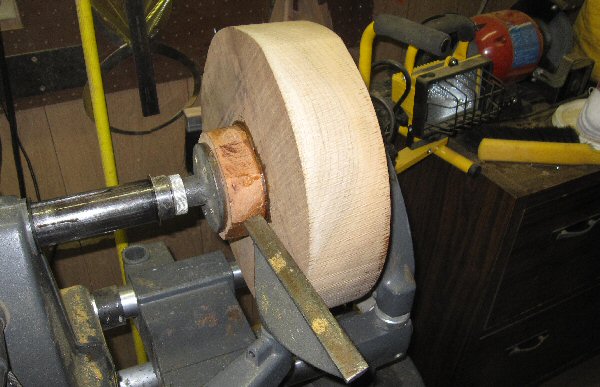 Myrtlewood is quite easy to turn. For this one, I am going to level the bowl bottom and then work up from there.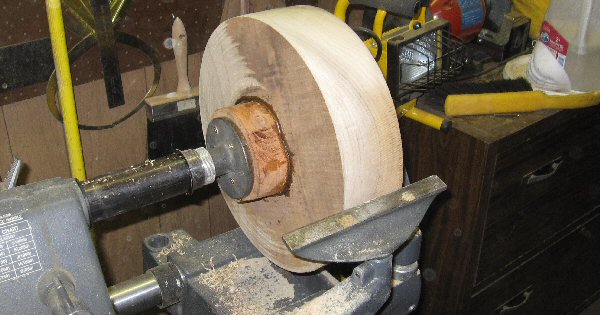 The bottom is flat and the circumference only takes a few minutes.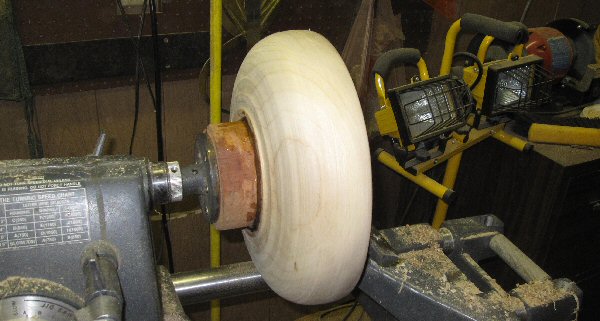 Salad mixing bowls need to have depth + diameter. It's kind of a judgement call. I think this looks about right.




The inside is turning down quickly. It's amazing how fast the process goes when you finally figure out what you are doing, the short cuts and get much better at sharpening tools.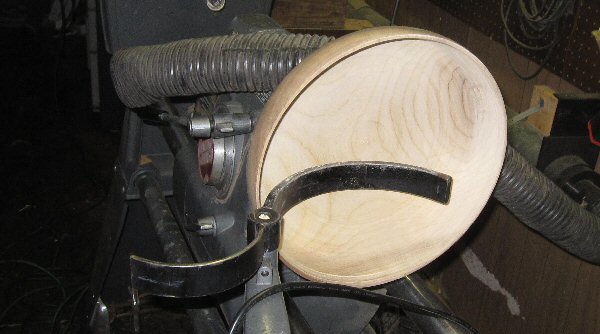 If you haven't looked into these S-Shaped guides, look into them. They make life much easier.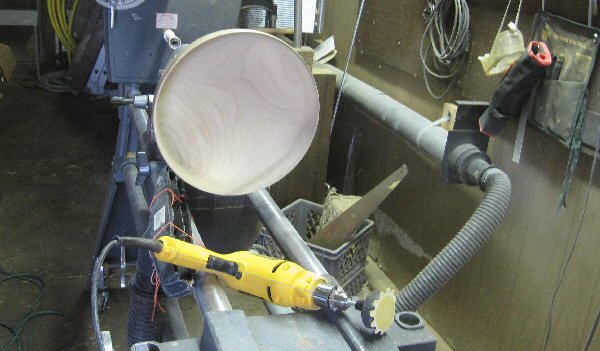 These wave sanding discs are a great invention. They can follow the contour of the bowl and not gouge into the walls.
Cost Savings Idea: Do not buy these in your local WoodCraft shop where they cost around $4.00 for five discs. Go on line and buy them for @ $8.00 for 25 discs from the same plade - Woodcraft.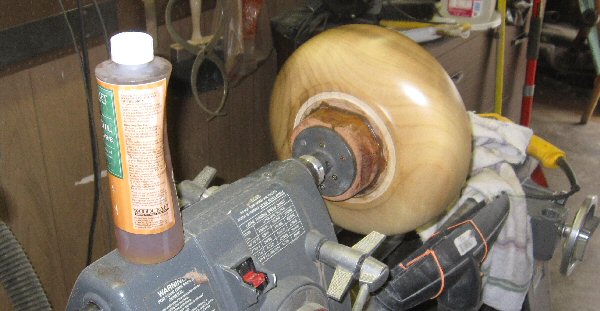 Tung oil is still my favorite for finishing salad bowls. The key to this oil is to apply it in very thin coats and vigorously rub it in.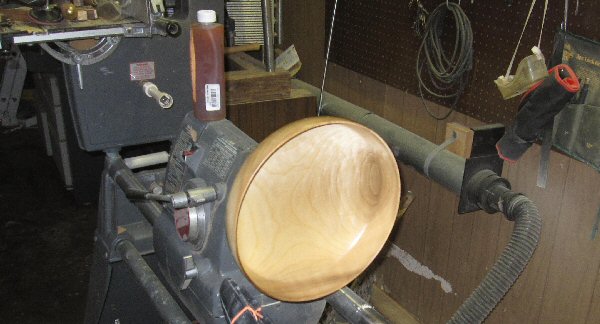 If you go anywhere along the Oregon coast and want to pick up a Myrtlewood salad bowl, it is going to cost you $120 - $200 for a nice looking bowl with no figure or character. They cut the rounds out of large slabs and typically cut the bowl rounds out of the blandest wood and save the wood with more character for other blanks. If you want texture and character, most of the wood shops in the area will custom cut you a piece for little or no extra charge. This was a custom request.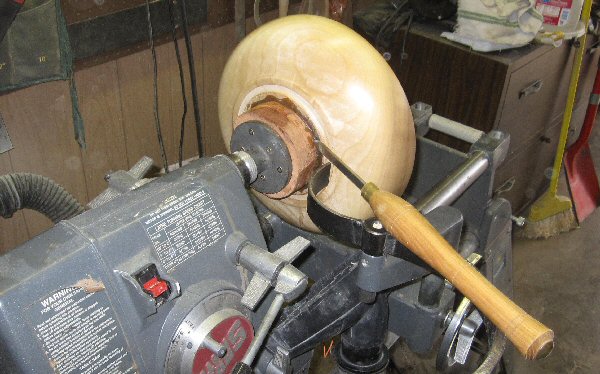 It only takes a few minutes to cut this off the lathe.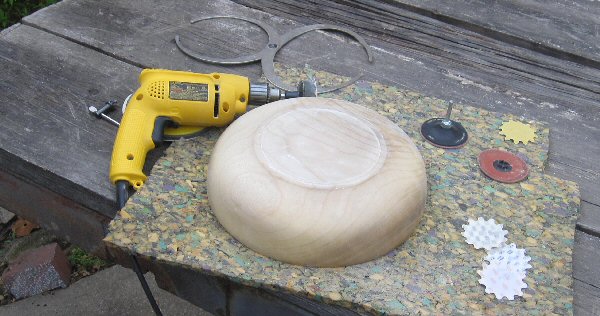 Cleaning up the bottom is an entirely manual effort. I don't have jigs large enough to support this kind of operation.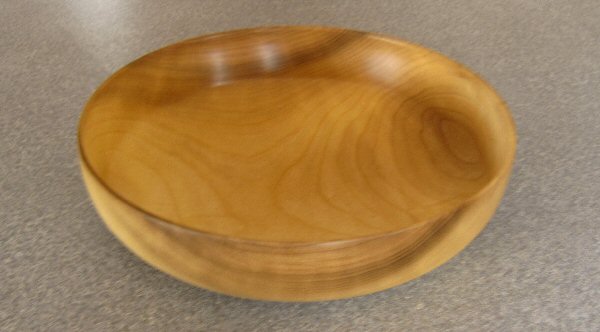 One finished Myrtlewood Salad Mixing Bowl, turned in April of 2009.