Myrtlewood Bowls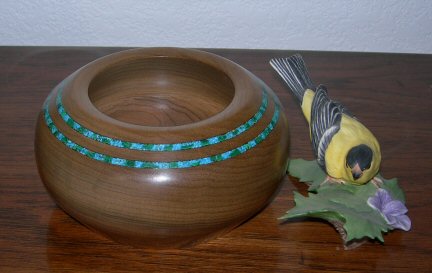 This bowl is inlarid with turquoise and malachite. It is finished with Tung Oil and a urethane spray.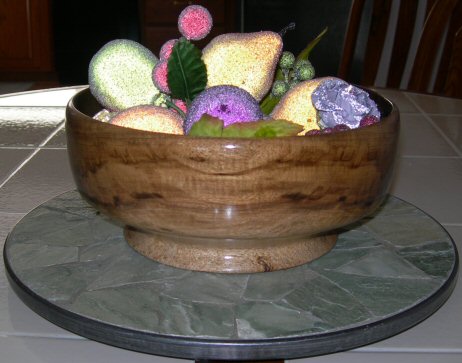 I liked the spalting in this bowl. I bought a roughed out bowl at a deep discount.
It was very egg shaped and there was some question as to if you could turn anything
from it. The walls are about 3/16". The bowl is finished with urethane.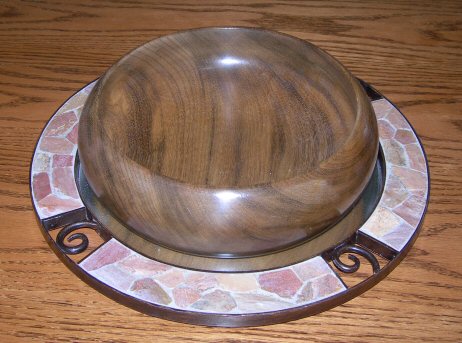 This myrtlewood bowl was also turned from a roughed out bowl sold at a deep
discount. There was not much depth to it so I used a sacrificial block. It too
is finished with urethane.