Pen Turning for 2013 - A Brand New Plan

And as an added bonus......Commentary and helpful hints on pen turning materials.

So what happens when your living quarters change and you no longer have access to the usual wood turning tools.....

Well, one would either hang up the hobby for the duration or.......consider a workaround.

Is it possible to set up a lathe in a one-bedroom apartment?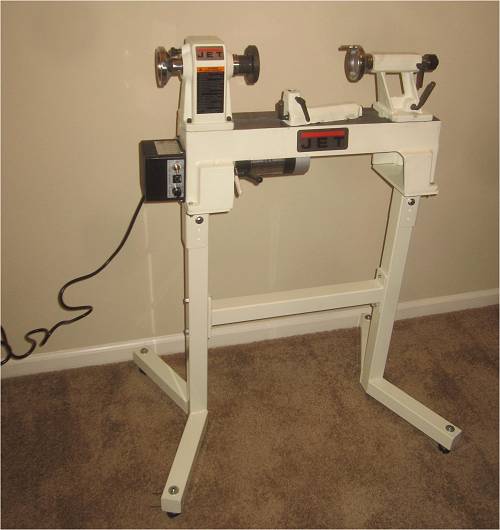 This Jet Mini Lathe weighs about 80 pounds and a dedicated stand can be purchased separately.

The stand is heavy duty, and ways 35-40 pounds, adding extra stability to the lathe.

It sports a 1/2 horsepower motor, has variable speed control and has indexing so the headstock can be locked.

and.....they just happened to have one at Woodcraft. Not only that but they had the stand as well.

Here is a PDF Instruction Manual with the particulars.



---

Tools

Turning tools I thought would be a problem because I didn't want to spend the $$ for a grinder or use more space.

For the past several years I'd heard about carbide-tipped tools - tools that never needed sharpening.

Knowing nothing about them, I went back to Woodcraft and asked a couple turners for opinions.

There opinions were almost too positive to be true and.....the tools were fairly expensive.





Pictured here is the 'Easy Rougher' and 'Easy Finisher'. They retail for around $60.00 apiece and require no sharpening.

The theory behind this is that once an edge becomes dull, you rotate the cutting disk and viola! It is sharp again.

This is a big deal because if it actually works, no more tool grinding required.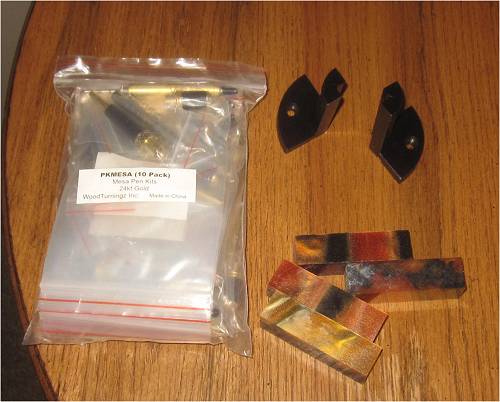 I decided to use a cheap pen kit and Acrylester plastic blanks for experimentation.

A Pen Blank Chuck is pictured in the upper right corner.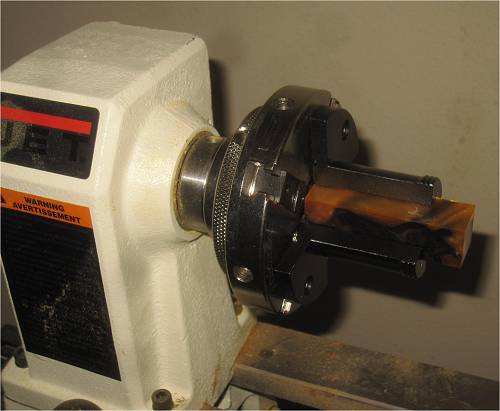 The pen chuck is used for cutting the blank down to size using a standard parting tool.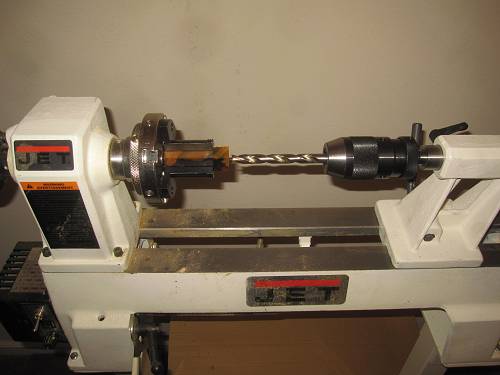 The Acrylester blank can also be drilled on the lathe and it is a little different......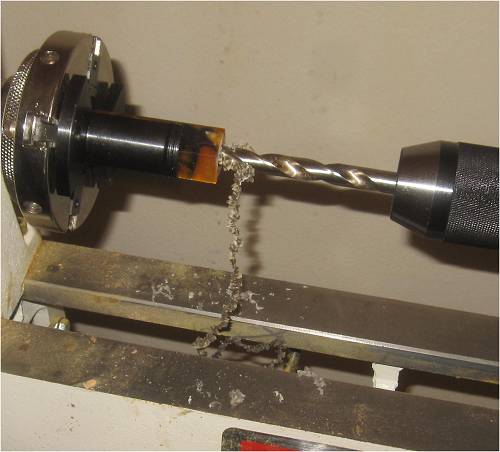 The blank spins and the drill is stationary.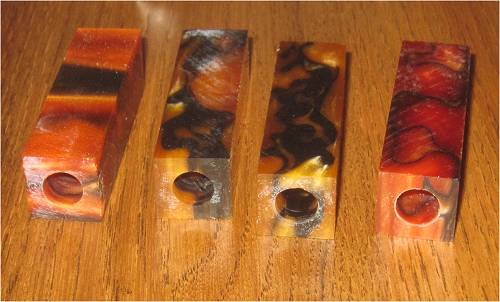 The disadvantage to these types of blanks is that they are opaque and brass tubes can show through thin areas.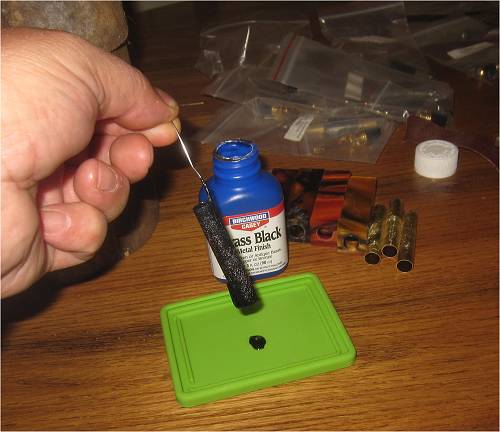 'Brass Black' is a relatively new discovery.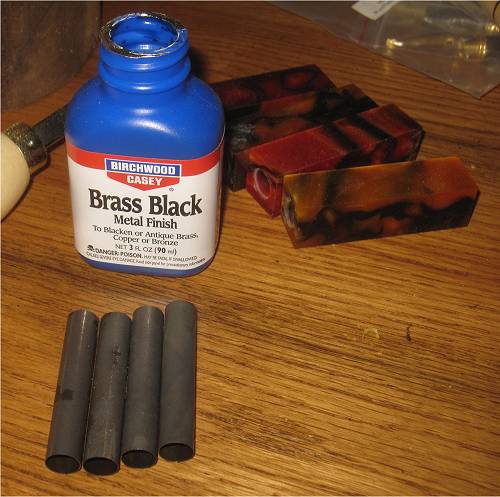 I had to dunk the tubes several times but it didn't take long and it worked.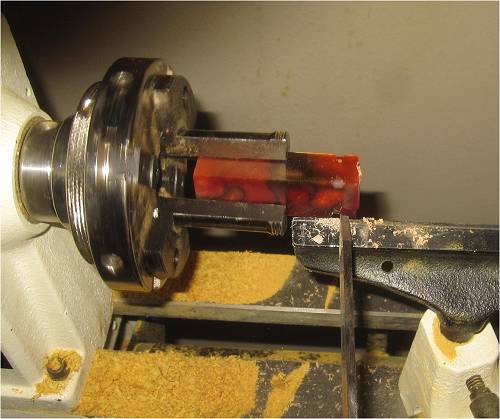 The parting tool works well to remove the excess prior to milling the pen ends if all else fails -
or is unavailable.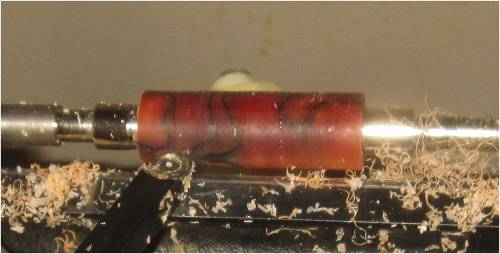 I decided to use the Easy Finisher, since the material is soft.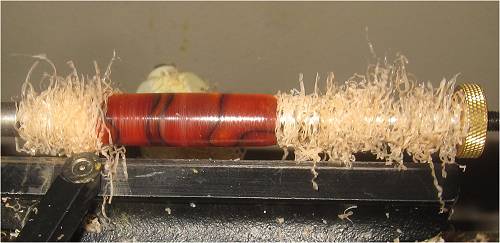 The Easy Finisher works very well and is leaving a smooth finish.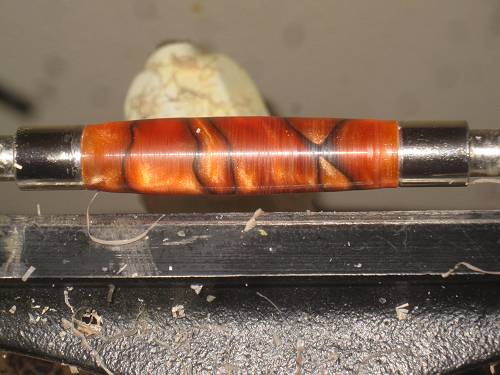 The end result will require very little sanding. Other than the divot on the right side, I could probably
start out with 320 grit as a minimum.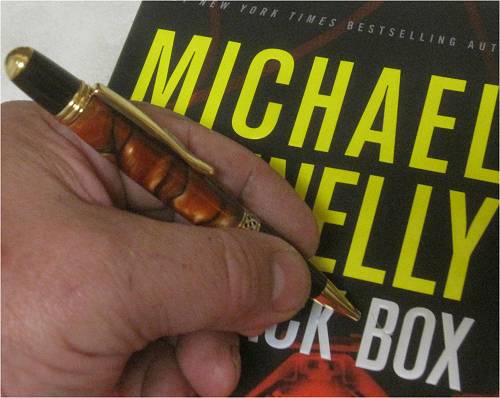 The finished Mesa pen using only the Easy Finisher.


---

Wobali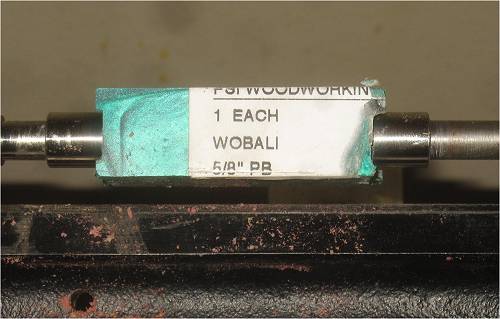 Wobali is a Mica Pearl blank and a general pain tin the @$$ to work with.

It is harder than Acrylester or plastic blanks and much prone to chipping.

Curiosity got the better of me as to how well an Easy Finisher would work with something like this.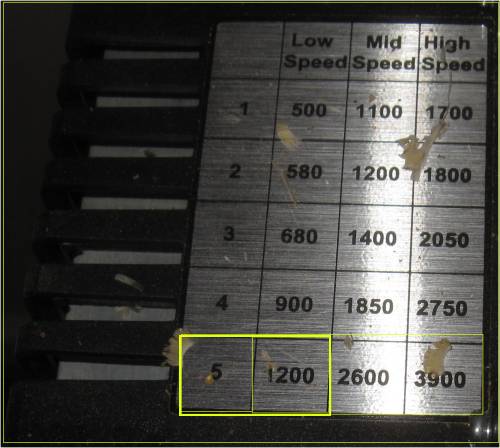 Choosing the correct speed is a must when turning Mica Pearl and other plastic blanks.

I am choosing the high end of the low range - 1200 rpm, which is the max speed used on this page.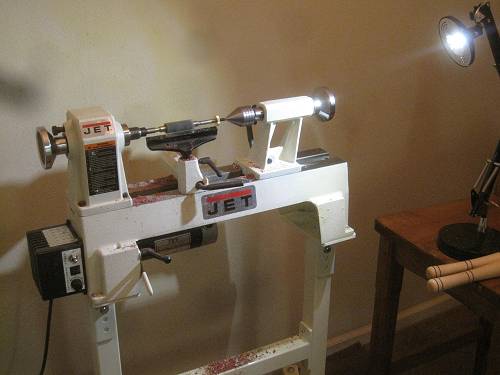 I finally found the perfect adjustable light and it came from Walmart. The LED puts out a lot of light.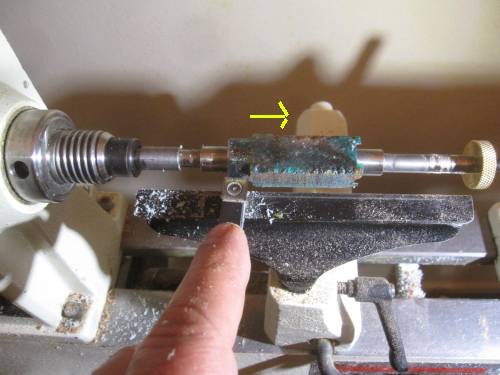 Using the Easy Rougher (the square bit), I hold the tool perpendicular to the Wobali blank , on center and level.

Going from left to right, I am taking off about 1/8" at ll00 RPM.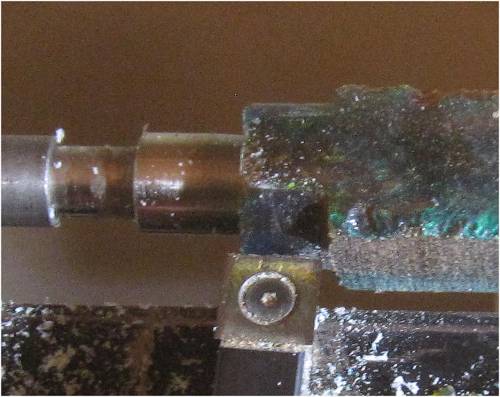 A close-up shot of same.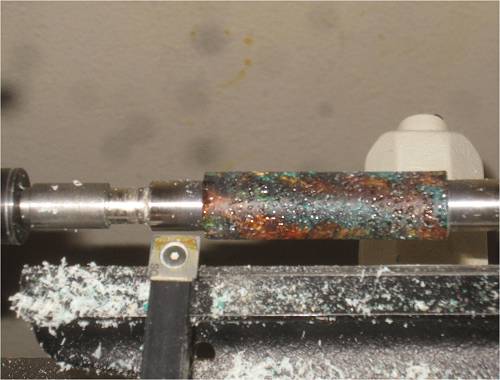 The Easy Rougher took the blank from square to round in less than a minute.

There is some minor pitting but that will be taken out when I switch to the Easy Finisher.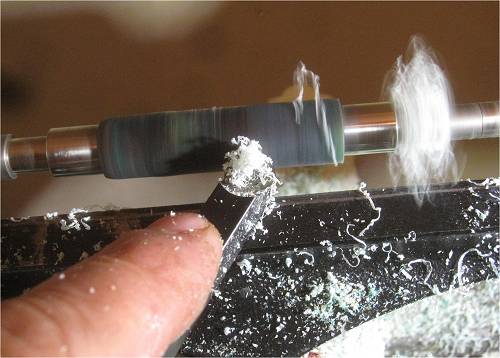 Once again, the Easy Finisher makes short work of the Wobali blank, no chipping and I'm seeing streams!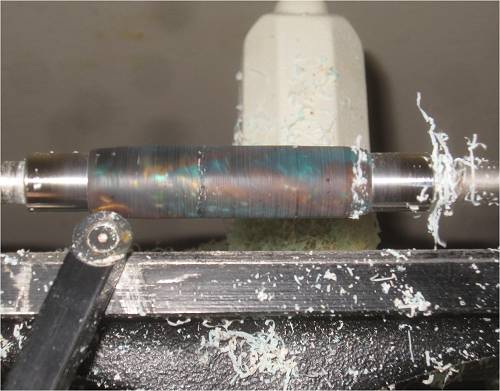 This is coming along nicely. The material is really starting to clean up.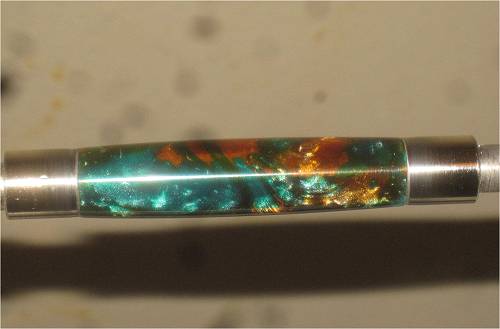 And here we have one turned Wobali blank with no divots and ready for finishing, no patches or repairs needed....
and I would say that is a first in my experience with Mica Pearl.





One finished Mica Pearl and one finished Acrylester Mesa Pen.

Not Bad!


---

120+ Year Old Barn Wood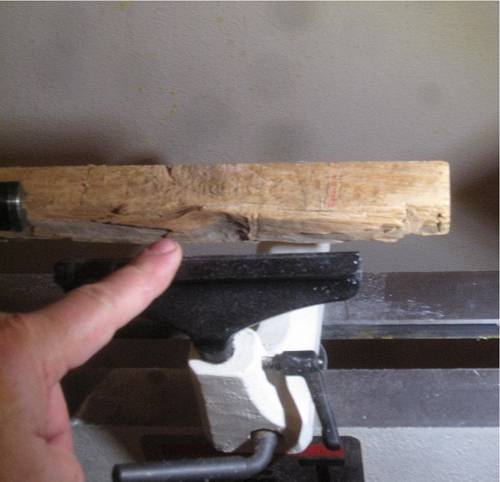 120+ year old barn wood is light as a feather - balsa wood might be more dense.

At first I thought this piece was junk and then I noticed a knot. It'll be interesting to see how this turns.....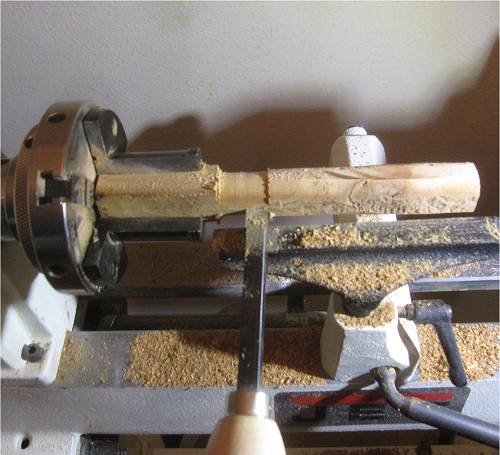 The Easy Rougher is being used to round the piece and it is not taking long.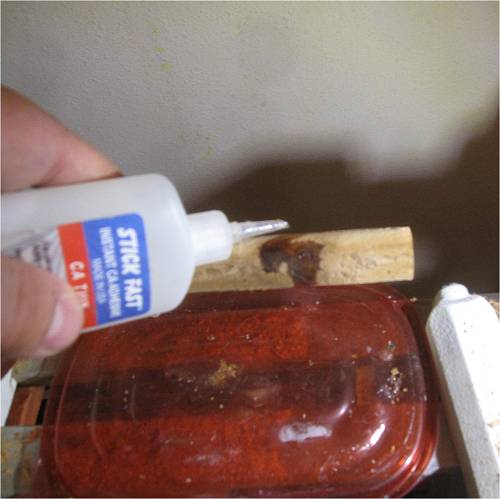 It is always a good idea to add some CA glue to the knot, lest the tool catch and rip it out whilst turning.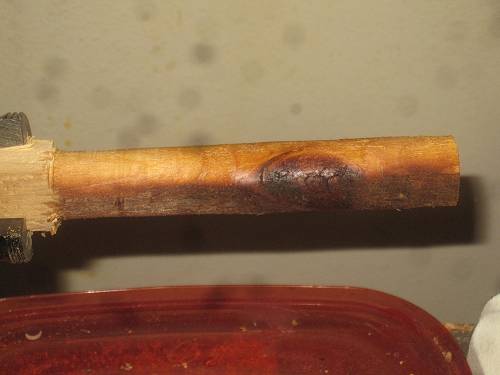 Come to think of it, this

is

120+ year old barn wood so it is probably best to fortify the entire blank.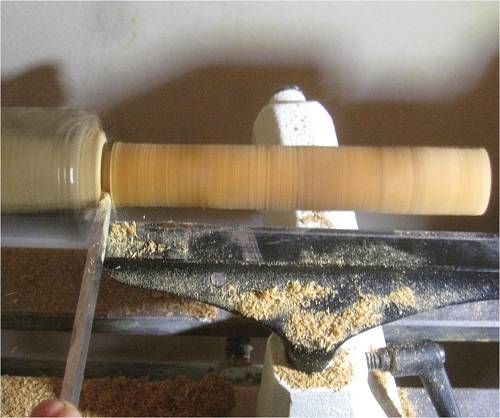 A parting tool will never fall out of style.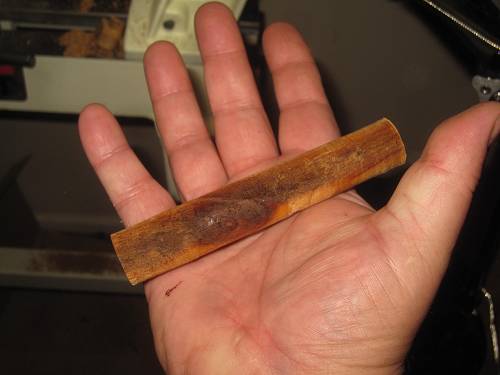 Not bad looking at all. Looks like Cigar Pen material to me.




With materials like this, it is a good idea to let some CA glue soak into the ends prior to drilling.

It keeps the softer materials from wallering out.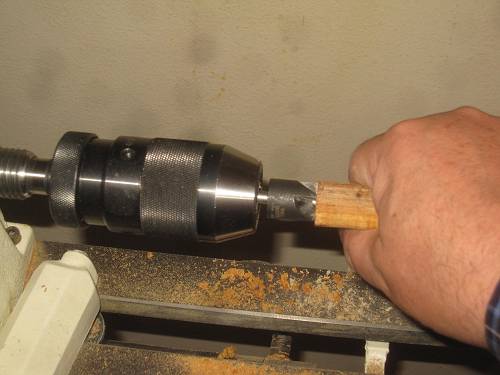 It takes very little time to mill the ends.

As an aside, keyless chucks are the way to go - one less piece to misplace.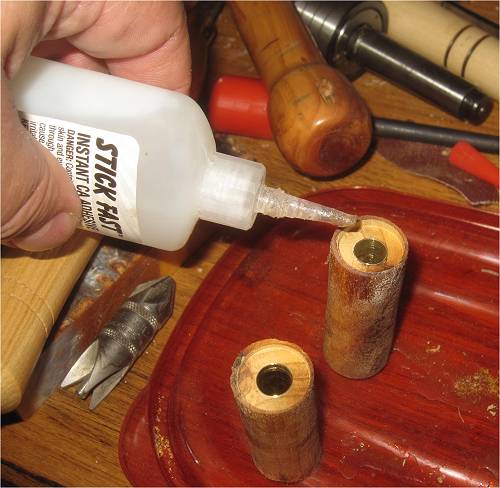 It is always a good practice to add more CA glue to the pen blank ends prior to turning.

Ends are less apt to break out and a little extra shot of glue helps keep the brass tube in place.

This applies to plastic pens in their various varieties as well.

CA Glue = Cheap Insurance.




These blanks look pretty good and they will be turned with the new Easy Tools.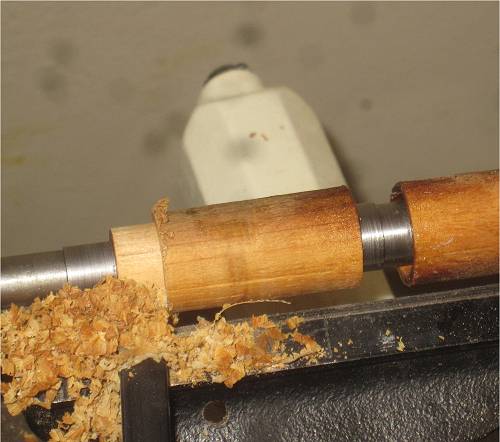 Using the Easy Rougher, You come in from the side, either pulling or pushing the tool through the material,
keeping the tool parallel to ground and perpendicular to the piece.

It it is easy to use too much pressure if you have only used traditional tools. Develop a light touch for this sort of work.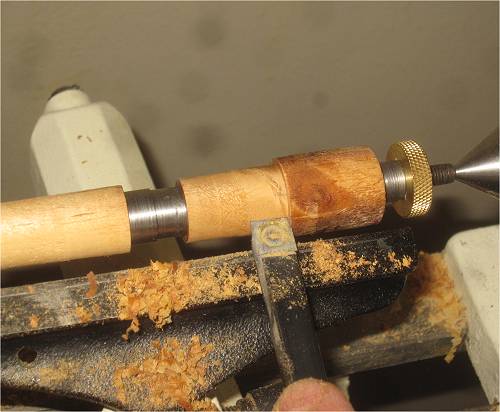 Another picture showing the tool itself.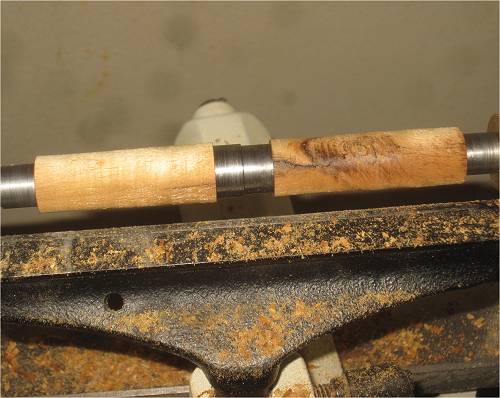 I'd say it took less than five minutes to turn these blanks down to size using the Easy Rougher.

The knot did not cause any trouble but it looks like some more CA glue will be beneficial - seeing cracks in the knot.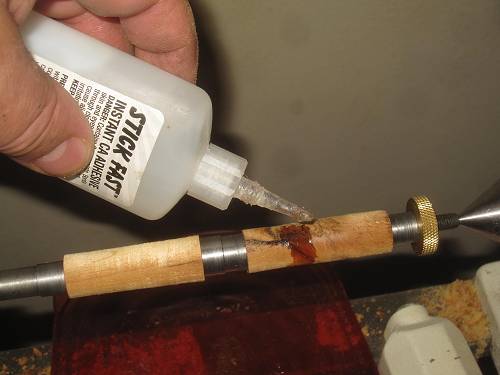 Yup, close examination shows a lot of little cracks. Better glue the knot.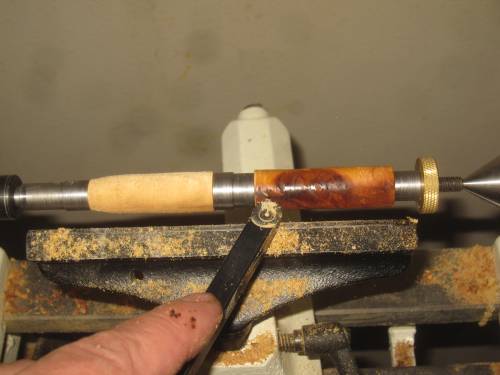 Come to think of it, it wouldn't hurt to glue the whole thing one more time.

CA glue darkens wood and in this case that's a help. It also helps to bring our the natural patina.

The Easy Finisher is used for final turning.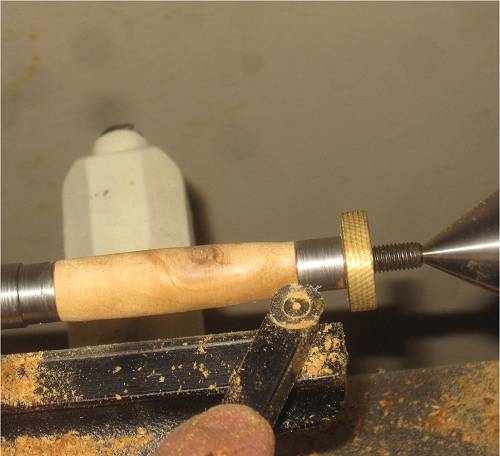 No broken-out ends so far with the 'Easy Finisher', and the piece is quite smooth.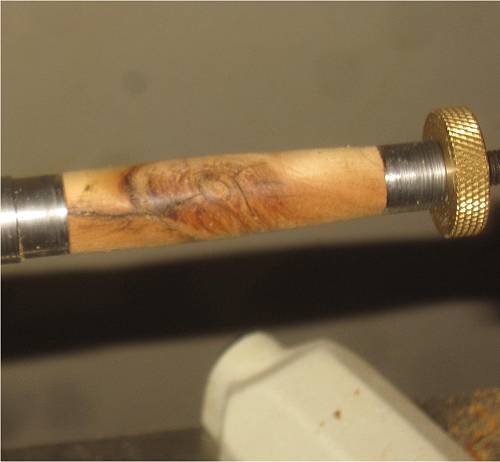 The knot looks fine but it was a good thing extra CA glue was added. This could have easily cracked out.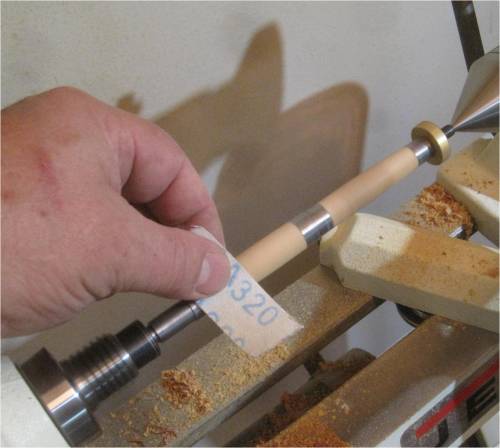 Turning down was so smooth, 320 grit sandpaper was the starting grit.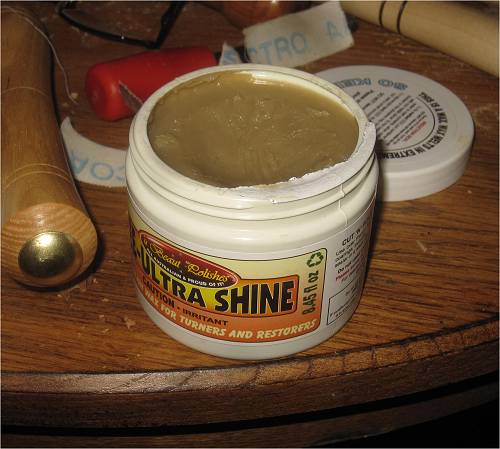 EEE and CA glue remains one of my favorite finishes for pens.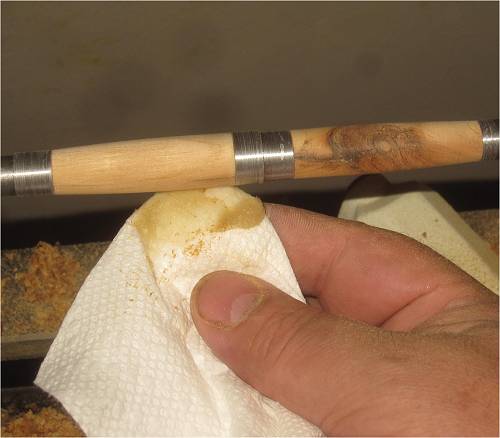 Following 600 grit sanding, a coat of EEE is applied and is equivalent to @1500 grit. Use some friction.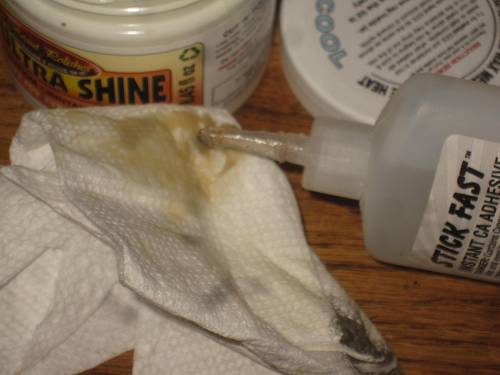 Phase 2 involves a bit more EEE with a drop or two of thin CA glue, which is rubbed in as you would a friction polish.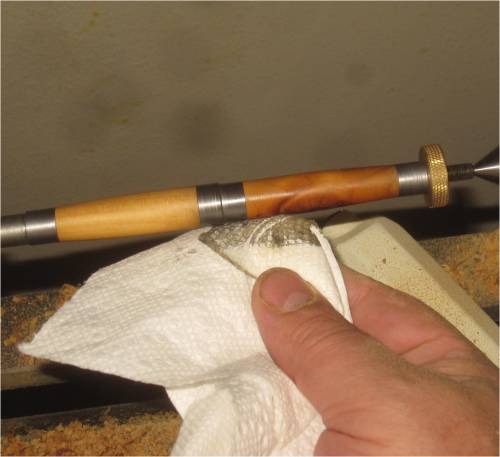 EEE turns black when interacting with bushings so the excess should be removed going from center out.

Use friction to work the CA-EEE mixture into the blank .

For wood, when the fingers get a bit too warm, that's good enough.

Note: Trying for warm fingers with plastic blanks can result in melting the paper towel into the blank.

Paper towels provide a finish of 2000 grit or thereabouts.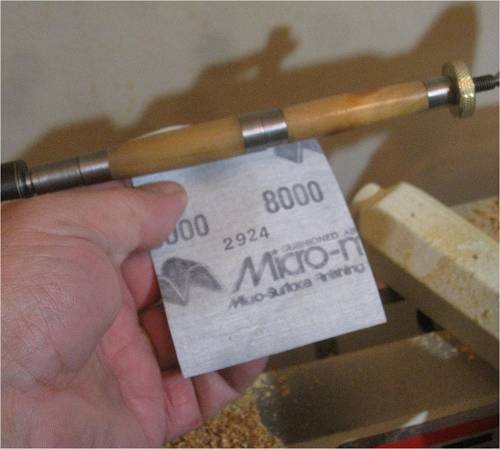 Usually a paper towel finish is more than adequate for wood.

Micromesh can provide a bit more luster.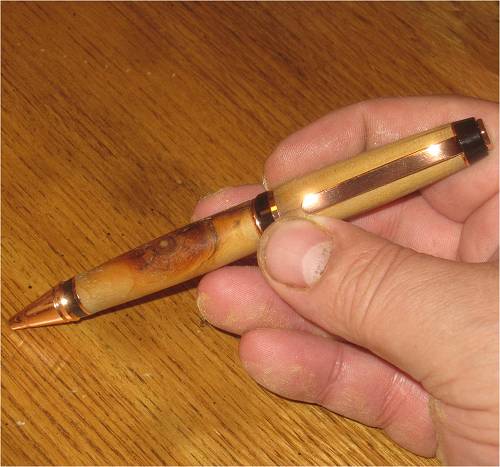 Not a bad looking pen!


---

Deer Antler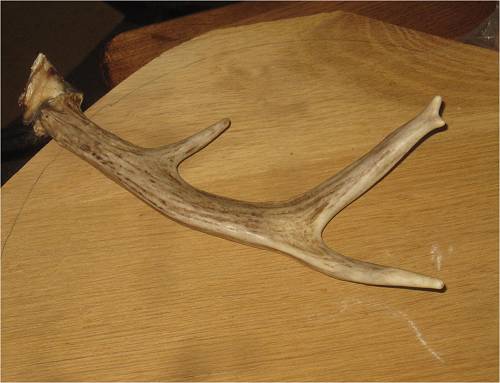 Deer antler is easy to turn. Mounting it is sometimes a challenge.

This antler is rather small - a 7mm pen is the only thing that looks possible.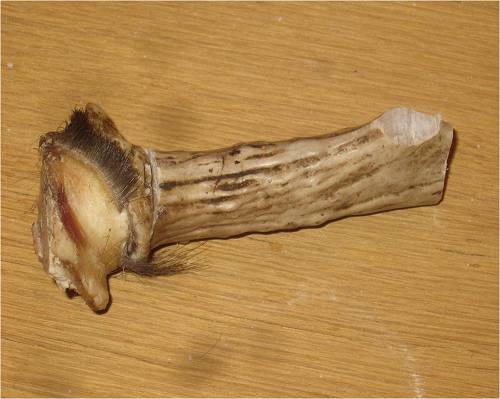 Not much to work with here....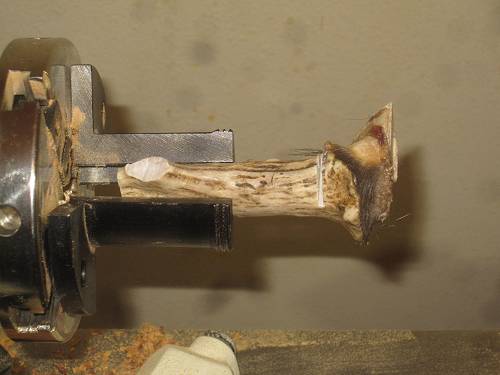 Turning these round using the pen blank chuck turned out not to be such a good idea.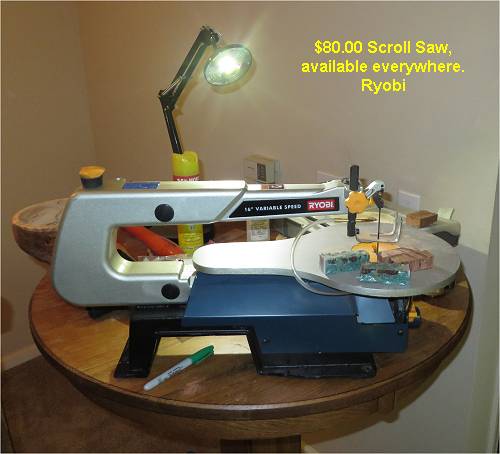 This is a much better idea.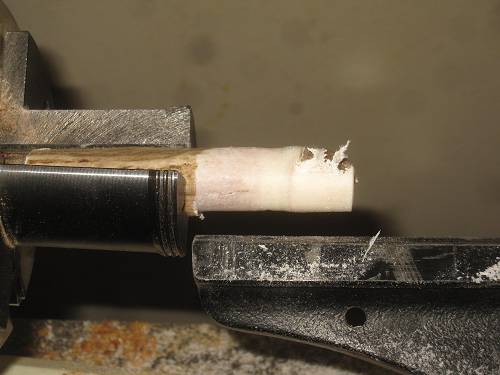 There's enough for a longer 7mm blank - stylus or Duchess pen....maybe......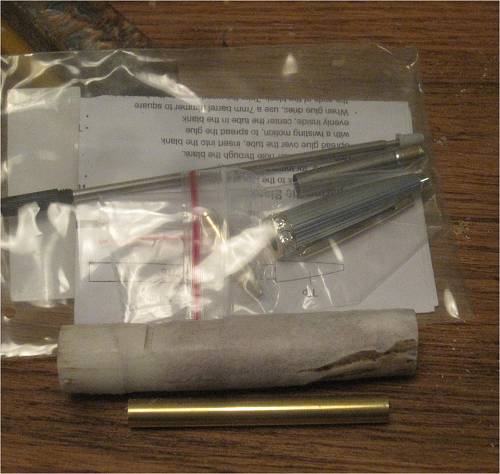 It looks like the Duchess pen blank will work.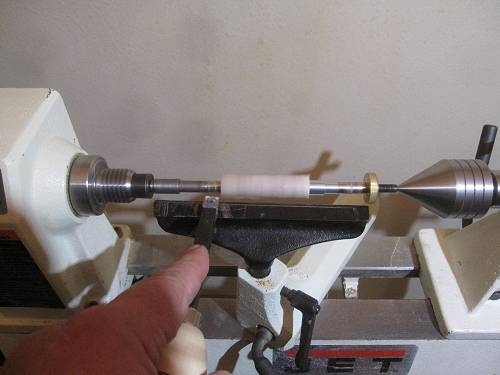 We'll see how the Easy Rougher works with deer antler.....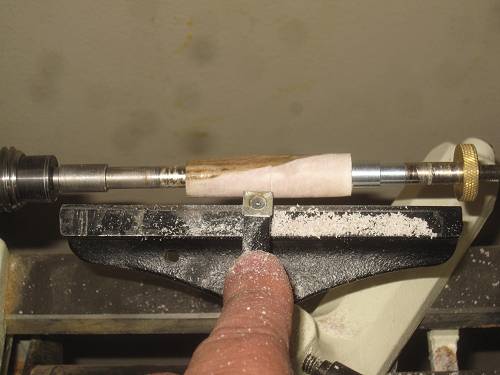 No problems at all!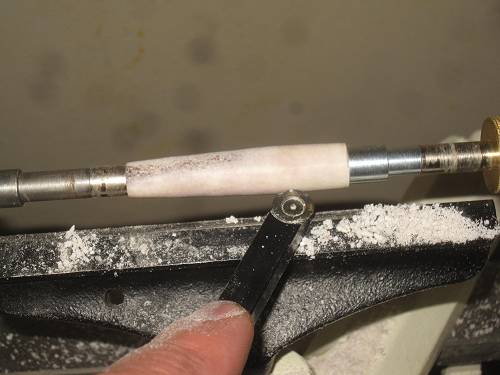 It only takes a few minutes to complete using the Easy Finisher.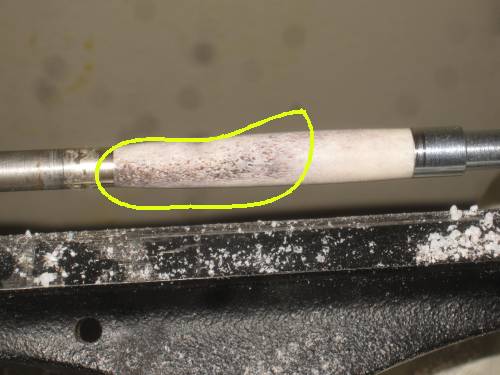 The darker area is often rougher than the rest of the blank and requires extra treatment.

It's kind of pithy, but that's not quite the right word.




Spray the area with CA glue activator. This helps keep CA glue in place.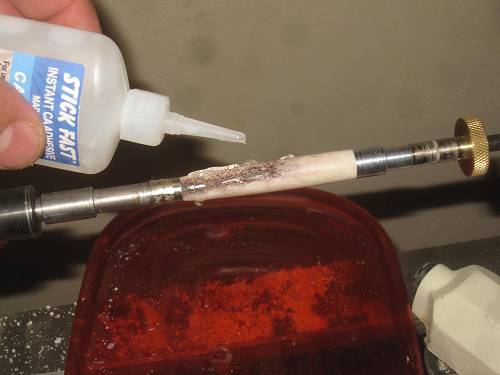 A medium viscosity CA glue works well for gap filling this type of material.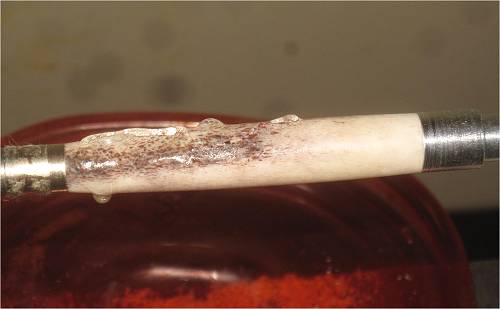 The CA glue is allowed to harden the rest of the way naturally. Too much activator can turn CA glue white.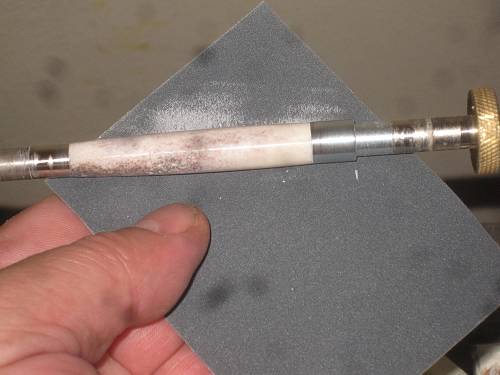 The usual EEE/CA glue finish is applied and since this is a Duchess blank, I will use Micromesh.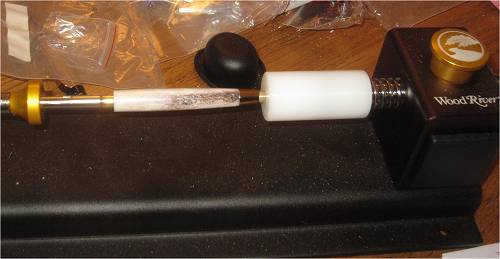 I'm really liking this new pen press.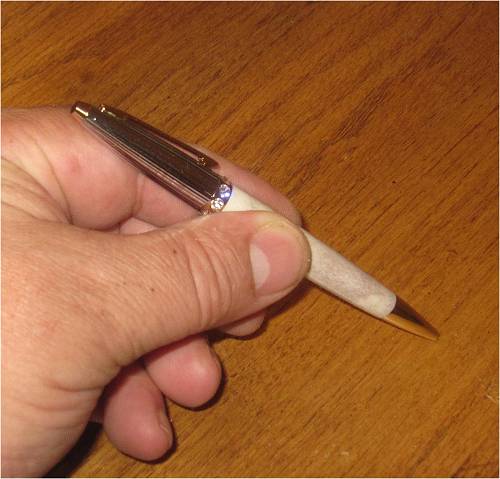 Decent looking pen!


---

Deer Antler Lathe Mounting - a Better Plan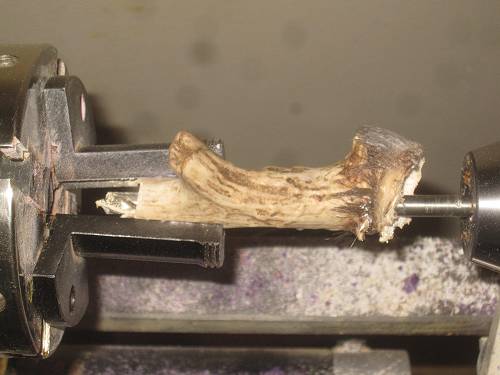 I found out the hard way that it is much more stable to drill the antler first.

This applies to other weird shaped pieces as well.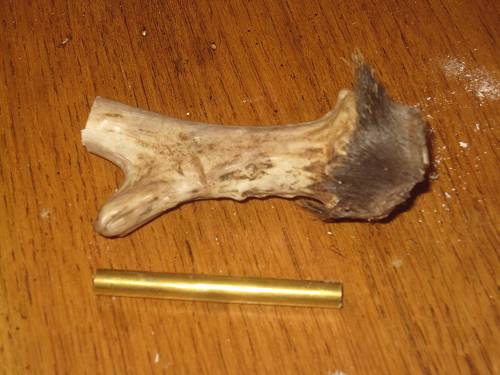 Glue in the brass tube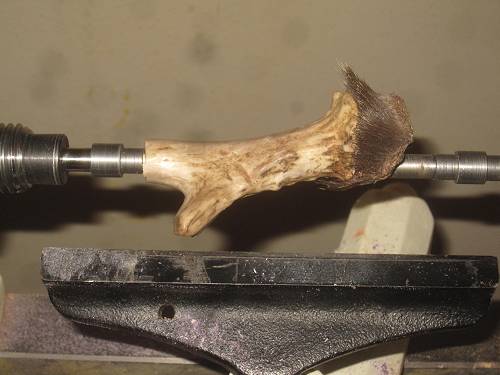 Mount the piece on the pen mandrel and turn it round.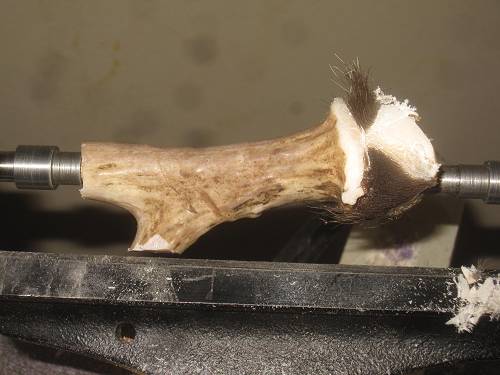 Go slowly when turning the antler stub down.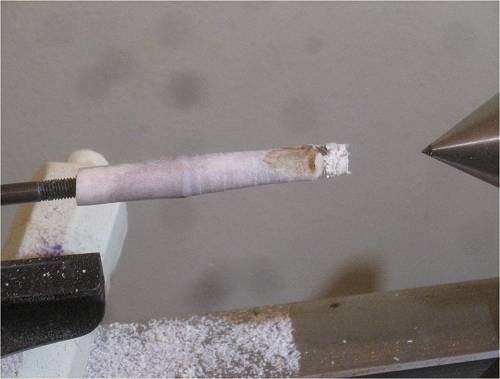 Not much meat left but I think it will work.
SkinAndBones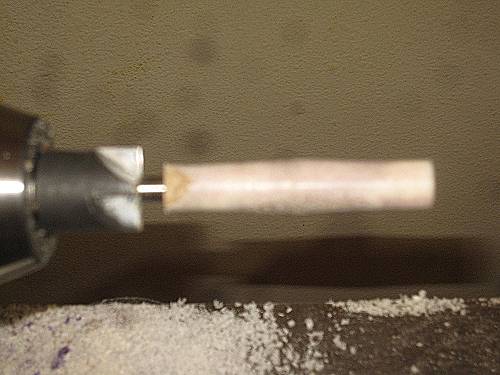 Now

mill the ends down. This plan works much better and it is safer.



---

Corn Cobs
SkinAndBones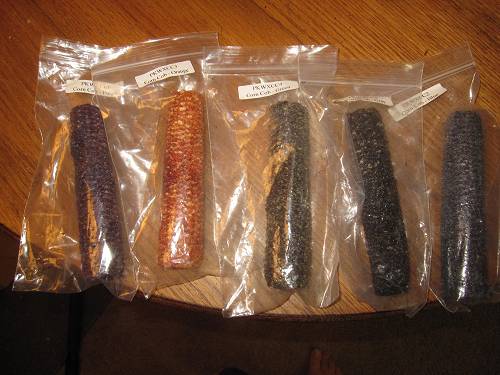 I got a variety pack of stabilized corn cobs some years ago, lost them and then found them again whilst moving.

I guess moving is good for something after all.

Corn Cob blanks are easy to turn and they look best if you use a larger pen kit - something like a cigar pen.

Otherwise, sometimes only part of the finished Corn Cob pen has a discernible pattern.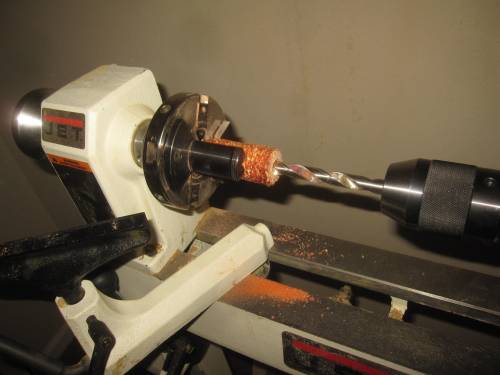 Drilling a stabilized corn cob takes little effort.

Helpful hint: Save some of the fines for later. You will probably need them.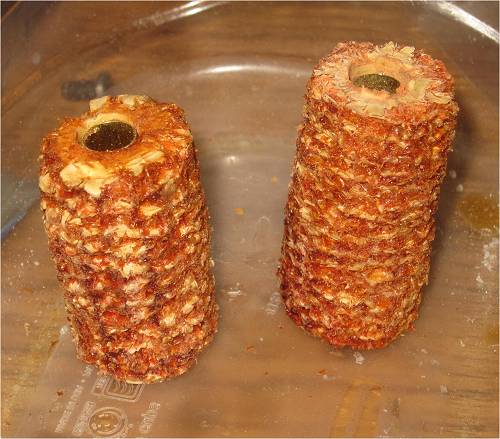 Use plenty of CA glue with gluing the brass tubes and it is a better idea to use a medium viscosity CA glue.

Helpful hint: Have lots of CA glue on hand.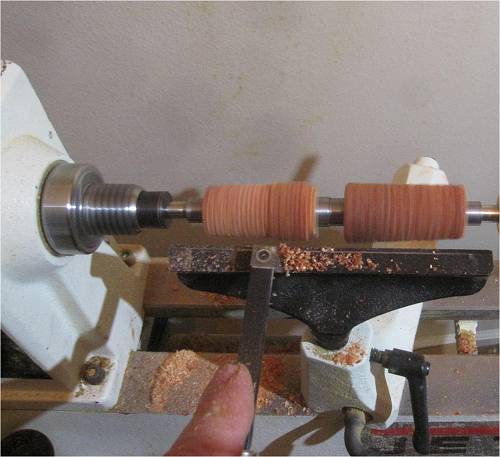 The Easy Rougher works really well on corn cobs!




The Easy Finisher makes for a nice finish.

The area circled in yellow is where the stabilizing resin did not fully penetrate the corn cob.

Remember those fines from drilling out the blanks? Now is the time to use a bit, mix with CA glue and fill in the divots.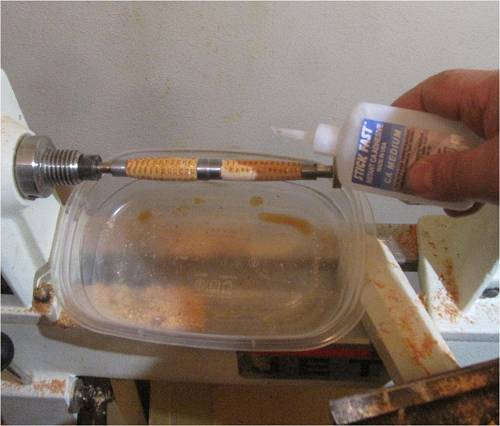 What works well for me is the following:

1. Give the divots a short blast of CA glue hardener. It will stay on the blank at least 20-30 seconds so no big rush.

2. Fill the divots with resin fines from drilling the blanks.

3. Apply a generous coat of CA glue over the top.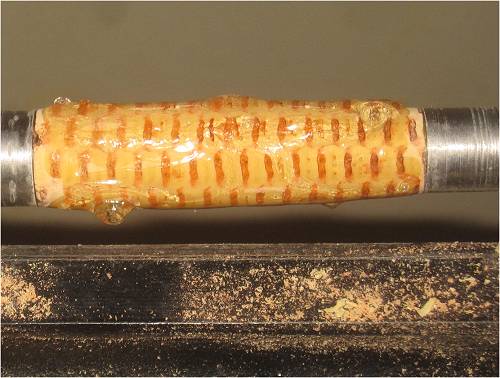 Medium CA glue works best for this procedure.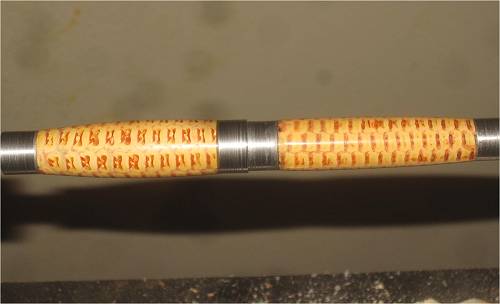 Use the Easy Finisher to remove excess CA glue. Otherwise one can blow through a lot of sand paper.

The Corn Cob blank is finished with the usual CA Glue/EEE finish. No Micromesh required on this.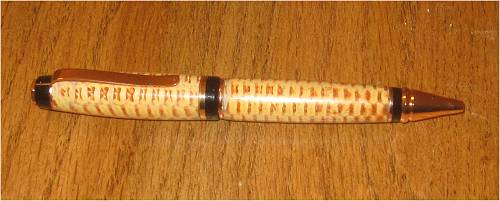 The orange Corn Cob blank with a copper cigar pen looks pretty good.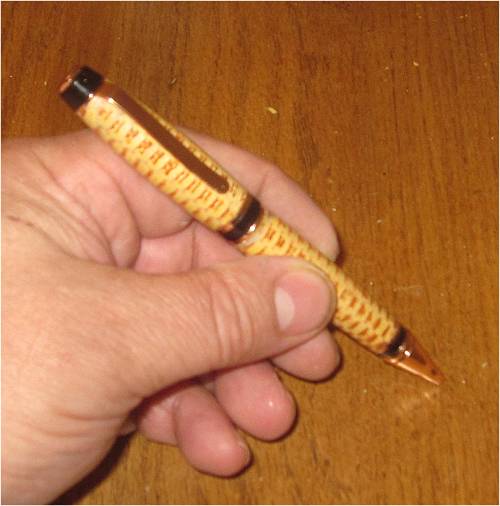 Feels good too!


---

Closing Comments:

I wouldn't go much larger than a mini-lathe for your average one-bedroom apartment.

Using a ShopVac for dust collection works well enough for smaller items. Larger bowls and the like can be more problematic.

Using the Easy Tools brand is the way to go in the future. For most jobs, all one needs is an Easy Rougher, Easy Finisher and a parting tool. These tools are the C3 (or smallest) size - about $60.00 apiece.

If you are turning bowls with some depth, I would get the largest rougher and finisher and get the optional Lexan shield.GE equipment The large are expensive no matter where you buy them. On the other hand you never need to spend time sharpening tools and for me that is a big plus.

Use the rougher to get blanks round and for hogging out wood.

The finisher is used for, well, finishing.

I used the low speed range (500 - 1200) rpm for everything turned on this page, including the Mica Pearl and Plastic.

Plastic pen blanks are ideal for turning pens in an apartment - very little dust at all and dust control could be considered optional.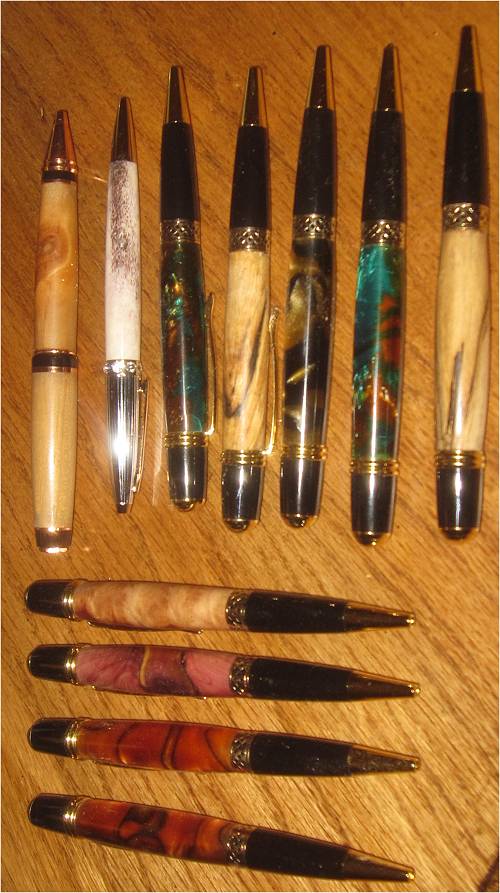 Too bad these kinds of blanks don't grow on trees.

Left to right: Barn Wood, Deer Antler, Mica Pearl, Spalted Hackberry, Acrylester, Mica Pearl, Spalted Hackberry

Top to Bottom: Red Mallee, Eastern Red Cedar, Acrylester, Acrylester.