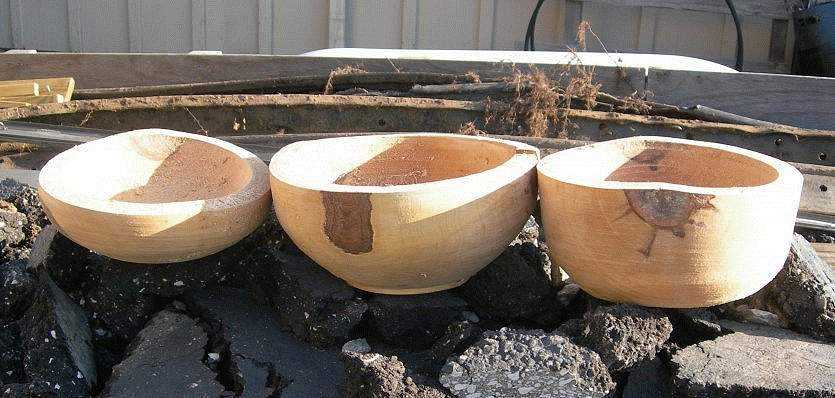 Late in the fall last year, my friend Gene brought a number of green logs over for my use. These were from a Sweetgum tree he chopped down in his yard. It was enough to rough out three large bowls and it provided six small salad bowl blanks.

I roughed out these green, coated them with tung oil and sealed them in boxes of fresh wood chips. Last week (Sept 17, 2006) I pulled them out and was pleasantly surprised.

I read that Sweetgum was notorious for warping and splitting and was not overly enthusiastic about getting anything salvageable.

These will all work. I think it is dawning on me that if I turn these rough without the heart wood, the warpage will be extremely minimal. But, getting rid of the heartwood means I would need a really big chunk of wood to get a large bowl.
Bowl 1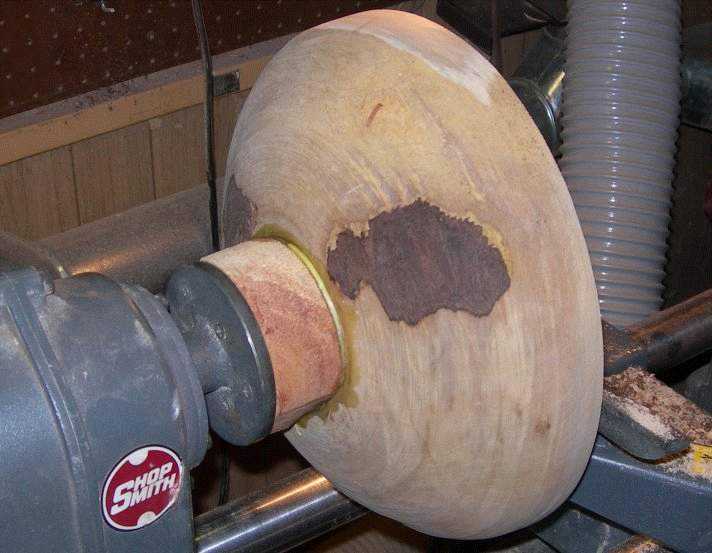 I decided to start with the smallest bowl blank as I have no experience with Sweetgum. I was pleasantly surprised to find that Sweetgum turns very easily.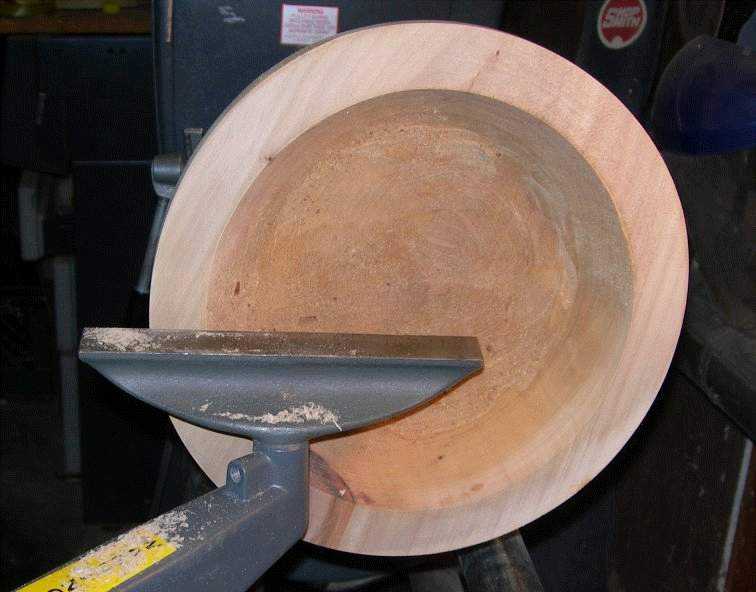 The outside turned down amazingly quickly. Lets hope the inside does as well.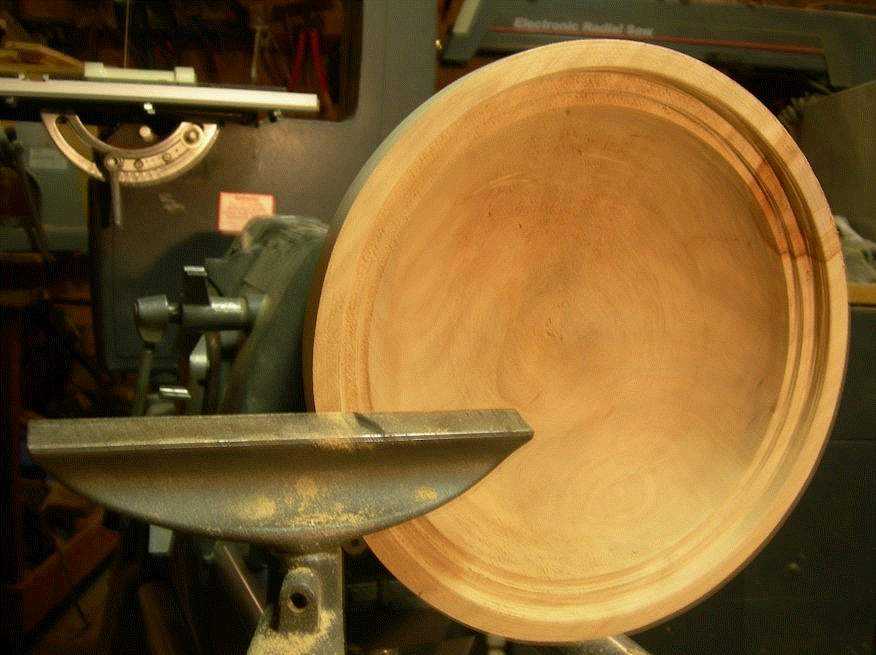 I was getting rather suspicious about the ease of which this is turning so I have been following the 'step down' technique. This is working well.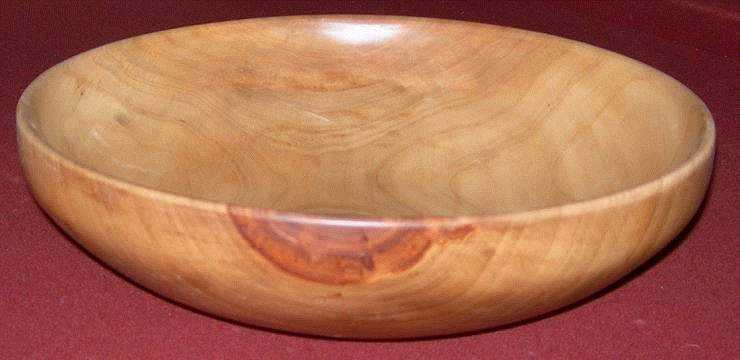 The outside finished with Tung Oil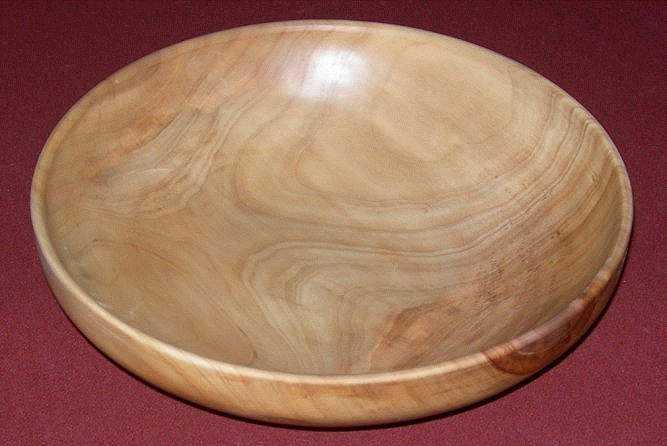 The inside finished. This will make for a nice, small salad bowl. Took me only three days!